ICYMI, keto is the diet that keeps on kicking. And as the low-carb, high-fat diet fad continues to chug along, so does the conversation surrounding carbs and weight loss. More specifically? The concept of carb cycling, a shorter-term dieting regimen that involves boosting your carb intake on some days and cutting back on others.
But before diving deeper into the topic, let's get one thing straight: Carbs are not public enemy number one (…or two or three). In fact, they're a perk-packed part of a healthy diet, as they help fuel your brain and your body—especially when trying to power through muscle-building workouts. But, yes, eating too many can also contribute to fat storage and excess pounds.
That's why some experts say that carb cycling for weight loss might be the happy medium you've been looking for. But how does it work? And what carbs actually make the cut? Here's what you need to know about this trendy way of eating starting with the most important question of them all…
What exactly is carb cycling?
There are a lot of carb-cycling regimens out there. For example, some serious athletes, like bodybuilders, who know exactly when and how long they'll work out each day follow a weekly carb cycling pattern, says Brian Murray, an ACE-certified personal trainer and certified nutritionist. That might include a high-carb day followed by three days of eating very little carbohydrates. For these kinds of plans, dieters keep track of each gram of carbs they consume, says Murray.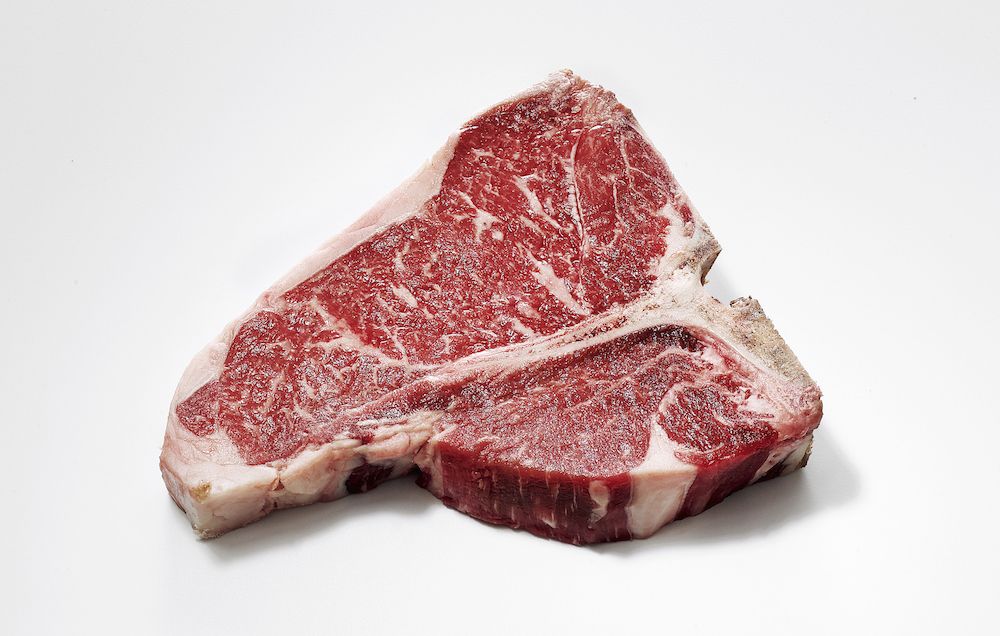 The exact amount of carbohydrates they eat totally depends on their weight, muscle mass, goals, and activity levels, he says. But for the average active woman looking to lose weight, the best way to take on carb cycling is on a day-to-day basis, Murray notes.
No matter how you approach carb cycling—be it on a daily basis or for longer intervals—you need to be aware of the physiological effects behind it to really use it wisely.
How does it work?
On days when you're crushing it at the gym or training for a race, carbs are your BFF. Your body burns through them (along with fat) for energy instead of protein. That allows the muscle-powering nutrient (protein) to get utilized for that purpose.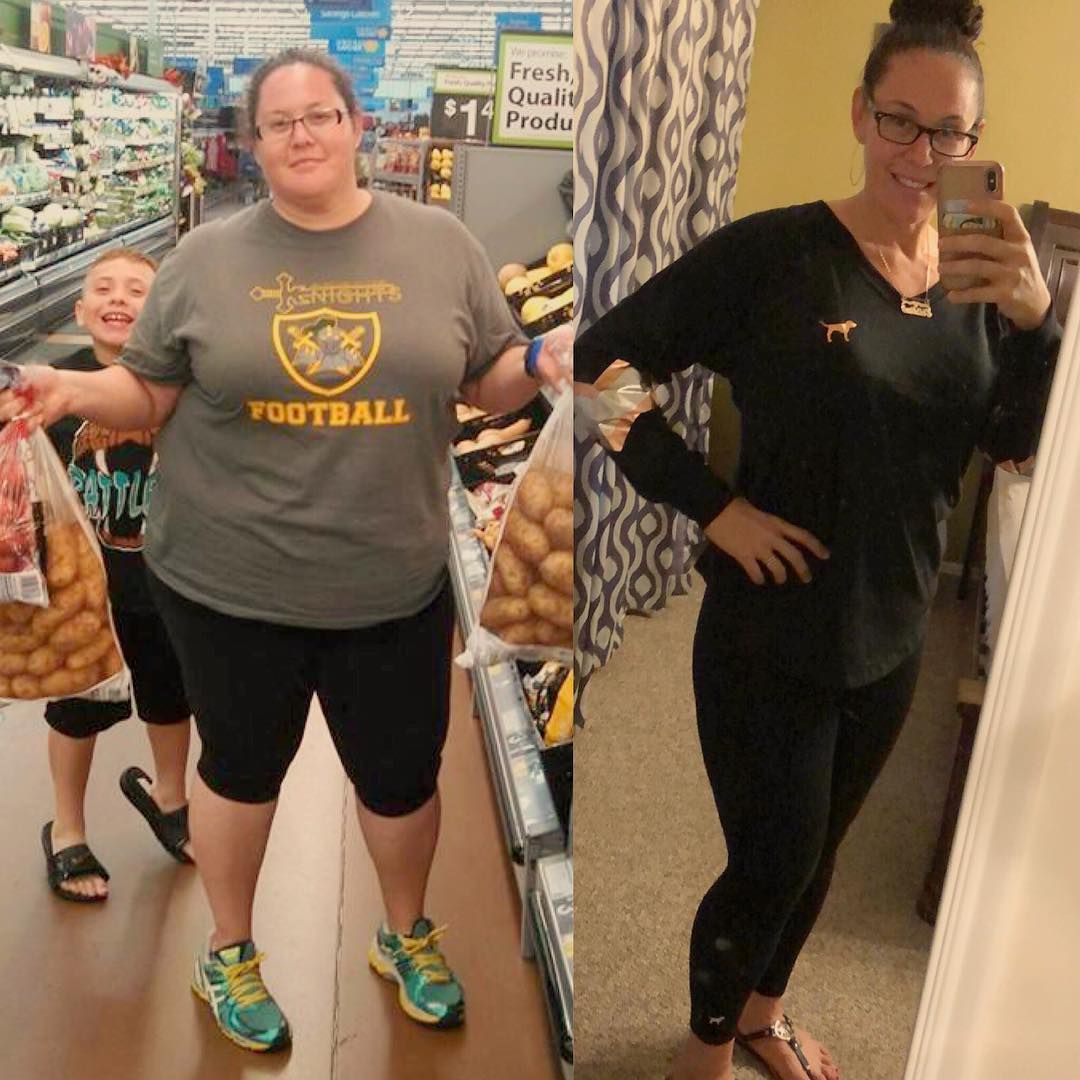 But on days when you don't leave the couch, eating extra carbs could encourage your body to store that unused glucose in your fat cells. By eating less carbs on a rest day, your body turns to fat for energy instead of the sugary and starchy foods it usually gobbles up, says Georgie Fear, RD, author of Lean Habits for Lifelong Weight Loss.
Can carb cycling actually help with weight loss?
For those days when you're playing desk jockey or couch potato, there are definite weight-loss benefits to chowing on fewer carbs. "You don't need to be hoarding all these extra calories if they're not going to be used," says Fear. "Unlike your fat and protein intake, your carb needs vary from one day to the next."
Also, when you swap simple carbs for protein and veggies, it becomes trickier to overeat (most of us don't binge on broccoli and chicken), so that helps your waistline.
Wait, so is carb cycling the same as keto?
Not exactly. Keto is very low in carbs, moderate in protein, and high in fat, with the goal of burning fat for fuel (that's when you're in ketosis). Carb cycling is usually higher in carbs that the traditional keto diet and does not involve the same high fat intake (and, thus, doesn't aim for ketosis), explains Hillary Pride, RDN, LD, NASM-CPT, registered dietitian and certified personal trainer in Portland, Maine.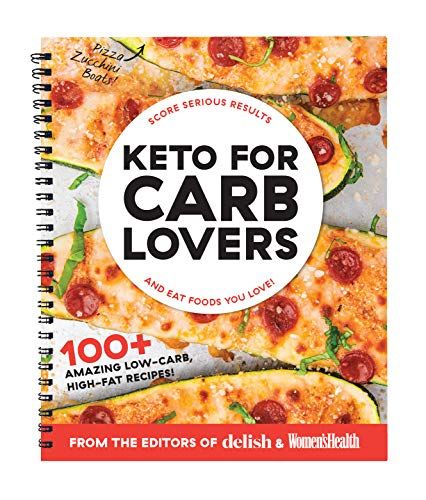 That's not to say they don't have their fair share of similarities. After all, at their most basic, both diets place an emphasis on managing carb intake. And because of this, some people loosely combine the two regimens and do something called keto cycling.
"Keto cycling involves following a keto protocol most days of the week with one or two re-feeding days of higher carb intake," Pride says. "The re-feeding days are said to 'break' ketosis and offer dieters the benefits of carbohydrates, such as fueling athletic performance, boost fiber intake, and increase variety in the diet."
Also, just as you count macros in keto (meaning the specific grams of carbs, protein, and fats you're eating day to day), you do the same in carb cycling.
Is carb cycling safe to do for everyone?
Great question. The answer? Technically yes—when it's done properly, says Pride. As with any restrictive diet, it's important to know when to take a break or call it off completely, such as if you're constantly craving foods that you've deemed "off limits," experiencing guilt or frustration if you allow yourself to enjoy these "off limits" foods, and your mood and attitude are negatively affected by limiting foods, Pride says.
Any physical signs of unusual or chronic fatigue are also red flags. The point being: If you're not enjoying the diet or you're even finding it stressful, you might want to consult an expert (which, btw, is always a good idea) and consider seeking out another strategy.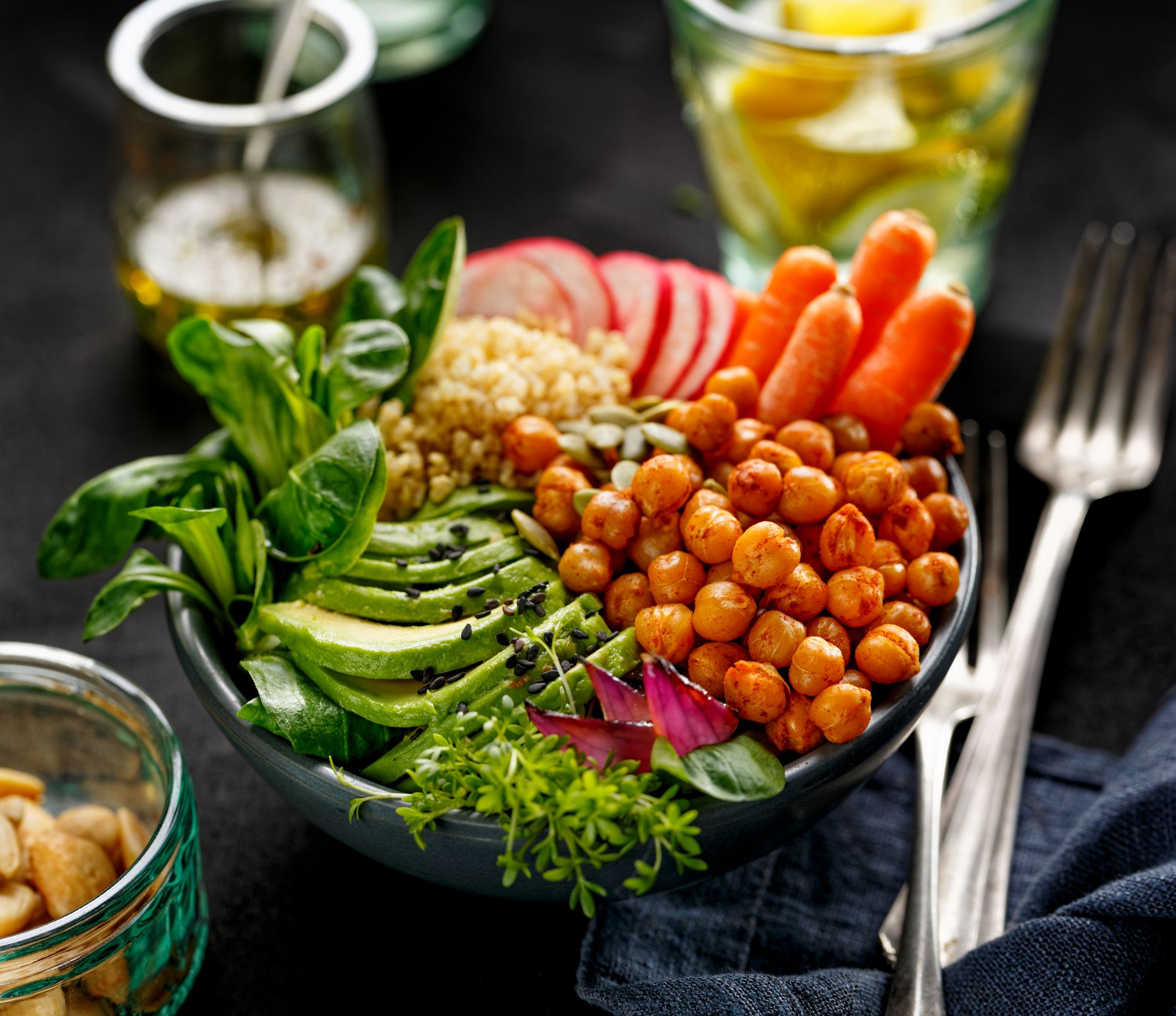 That said, if you have a history of disordered eating and/or a challenging relationship with food, carb cycling is probably not the right plan for you, as it requires, in Pride's words, "adherence and restriction" as well as continued counting, tracking, and measuring.
"For some, the constant awareness of calorie and carbohydrate counting may produce long term disordered relationships with food and eating," Pride says. "On the other hand, for others, following a lower-calorie and lower-carb diet with planned, higher carb re-feeding days that allow more food and flexibility offers some a welcome break from a chronic lower carb meal plan."
Okay, then who is carb cycling right for?
Bodybuilders, strength and endurance athletes trying to reach physique or performance goals, and those seeking a structured weight loss plan that "breaks up the monotony of a low calorie diet," says Pride.
While there's nothing dangerous about switching up the way you consume carbs, "measuring things down to the gram puts you in a restrictive mindset, which can leave you craving those foods you're missing out on," says Fear.
Carb cycling without a set of gram guidelines seems like it would be less effective (especially compared to the plans bodybuilders follow). But since everyone's needs are different, sticking to a one-size fits all plan isn't the best method for meeting your weight-loss goals, says Fear.
What exactly should you eat when carb cycling?
Rather than listing out the good vs. bad eats, Fear's outlined a few days on the carb-cycling diet so you can make it work best for you.
What a high-carb day looks like:
On an average high-carb day, around 60 percent of your calories should come from complex carbs. That's about 900 calories if you're eating 1,500 calories a day.
And when you've planned a high-energy workout, like metabolic conditioning, interval training, sprints, or a long-distance run, add an extra serving or two of whole grains, fruits, or legumes. "If you're gassed 10 minutes into your workout, you should try adding another serving," says Fear.
What a low-carb day looks like:
On days when you don't work out at all or do something low-key, like jogging for 30 minutes or taking a hatha yoga class, try swapping a serving or two of your regular carb intake with leafy veggies, lean protein, or healthy fats.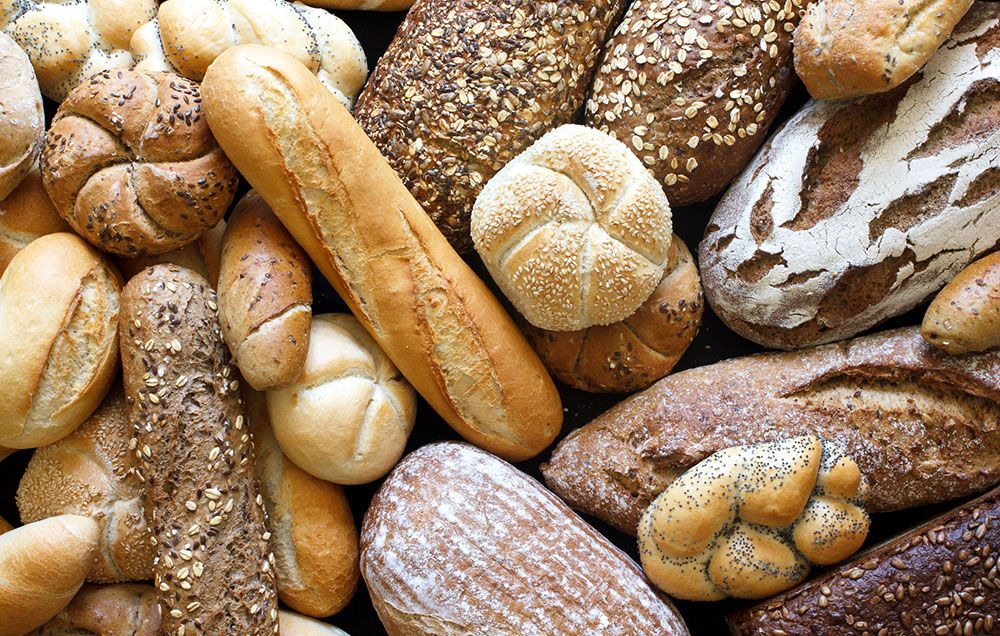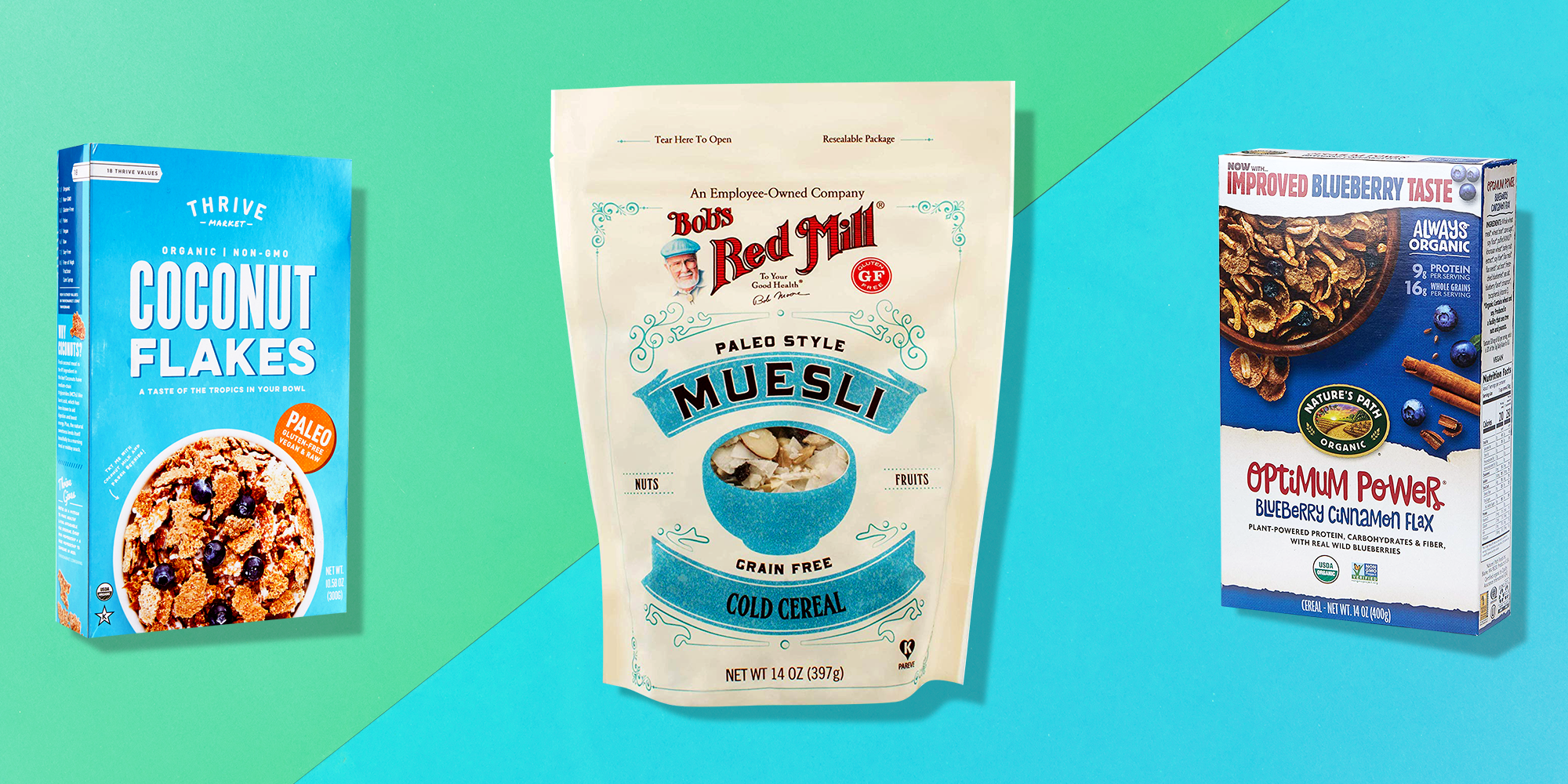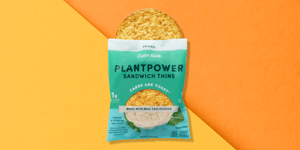 For example, if you normally have a whole-wheat turkey sandwich for lunch, try a turkey and spinach salad with cheese instead, says Fear.
It's important to avoid a transactional mindset about food, says Fear. Thoughts like, "I ran an extra mile, so I can eat this," are a slippery slope to an unhealthy relationship with food.
That said, "having higher carbs on some days and lower carbs on other days is how the body naturally regulates itself," says Fear. "So there's nothing wrong with taking advantage of some of the benefits of reducing carbs."
Your carb cycling week-long meal plan
Want to give carb cycling for weight loss a try? Follow this week-long carb-cycling meal plan, courtesy of Fear.
On higher-carb days (Monday, Wednesday, Friday, Sunday), perform high-intensity or long-duration workouts. Options include interval training, sprints, lifting, or long runs.
On lower-carb days (Tuesday, Thursday, Saturday), rest or perform lower-intensity workouts like yoga, barre, or light jogging. You should feel satisfied, but not stuffed, after each meal. If you aren't, increase your portion sizes or add a snack.
MONDAY: HIGHER-CARB DAY
Breakfast: 1/2 cup old-fashioned oats cooked with 1 cup 1% milk, an apple or banana, and 2 tablespoons chopped walnuts. (443 cals, 67 g carbs, 16 g protein, 15 g fat)
Lunch: Sandwich with 2 slices whole-wheat bread, 4 ounces deli turkey, 1/5 medium avocado, and mustard. 3 ounces raw carrots and 2 tablespoons hummus as a side. (385 cals, 53 g carbs, 26 g protein, 11 g fat)
Dinner: 2 ounces whole-wheat pasta tossed with tomato-basil sauce, sliced zucchini, and 4 ounces lean ground beef. 1/2 ounce dark chocolate for dessert. (661 cals, 57 g carbs, 41 g protein, 32 g fat)
TOTAL: 1,489 cals, 177 g carbs, 83 g protein, 58 g fat
Optional snack: 2 whole grain crispbreads with 2 The Laughing Cow Swiss cheese wedges (140 cals, 12 g carbs, 5 g protein, 8 g fat)​
TUESDAY: LOWER-CARB DAY
Breakfast: 2 egg whites plus 2 eggs scrambled with one handful baby spinach, and topped with one slice mozzarella cheese. 1 cup strawberries as a side. (317 cals, 20 g carbs, 27 g of protein, 14 g fat)
Lunch: Spinach salad topped with 4 ounces cooked wild salmon, low-starch veggies (tomatoes, cucumber, peppers), 2 teaspoons olive oil, and 2 teaspoons balsamic vinegar. 6 ounces Greek yogurt (light or plain low-fat, without added sugars) as a side. (388 cals, 19 g carbs, 42 g protein, 7 g fat)
Dinner: 4 ounces grilled chicken breast with 1 1/2 cups roasted asparagus and 1 cup butternut squash, cooked with 2 teaspoons olive oil. (323 calories, 24 g carbs, 33 g protein, 11 g fat)
TOTAL: 1,028 calories, 63 g carbs, 102 g protein, 32 g fat
Optional snack: 1 hard-boiled egg. (71 cals, 0 g carbs, 6 g protein, 5 g fat)
WEDNESDAY: HIGHER-CARB DAY
Breakfast: Parfait of 6 ounces low or nonfat greek yogurt, 1/4 cup granola, 1 chopped pear, 2 tablespoons raisins, and 1 tablespoon grated coconut flakes. (338 cals, 57 g carbs, 20 g protein, 4 g fat)
Lunch: Large whole-wheat tortilla filled with 1/2 cup refried beans, 1 ounce grated cheese, and salsa, lettuce, onion and tomatoes. 1 cup grapes as a side. (530 calories, 71 g carbs, 19 g protein, 19 g fat)
Dinner: 4-ounce grilled pork chop with 1/2 cup applesauce, 3/4 cup cooked brown rice, and 1 1/2 cups steamed broccoli with lemon pepper and 1 teaspoon butter. Side: half a banana smeared with 1/2 tablespoon peanut butter. (578 calories, 70 g carbs, 44 g protein, 14 g fat)
TOTAL: 1,446 cals, 198 carbs, 83 g protein, 37 g fat
Optional snack: 2 thin rice cakes topped with 1 ounce avocado, fresh basil, and salt. (99 cals, 17 g carbs, 1 g protein, 4 g fat)​
THURSDAY: LOWER-CARB DAY
Breakfast: 1 egg and 1 egg white scrambled with 2 slices turkey bacon (chopped) and 1/2 cup bell peppers and onions. On the side: 1/2 cup cottage cheese with 1 tablespoon all-fruit preserves. (325 calories, 19 g carbs, 31 g protein, 14 g fat)
Lunch: 2 cups vegetable soup with 2 cups side salad (spinach, 1 cup tomatoes, 3/4 cup cucumber, 5 Kalamata olives, 3/4 ounce crumbled feta, and balsamic vinegar). (358 calories, 56 g carbs, 14 g protein, 10 g fat)
Dinner: 6 ounces baked cod with tomatoes and oregano, 1 cup roasted green beans with 2 teaspoon olive oil, and 1/2 sweet potato with 1 teaspoon butter. (381 cals, 31 g carbs, 41 g protein, 14 g fat)
TOTAL: 1,064 cals, 106 g carbs, 86 g protein, 38 g fat
Optional snack: 6 ounces low-fat Greek yogurt. (100 cals, 17 g protein, 6 g carb, 1 g fat)
FRIDAY: HIGHER-CARB DAY
Breakfast: Whole-wheat English muffin with 2 tablespoons almond butter and 1 sliced banana (419 cals, 56 g carbs, 13 g protein, 19 g fat)
Lunch: 2 cups lentil soup with a side salad (2 cups greens, tomatoes, and peppers with 1 chopped apple, 1 ounce grated cheddar, and 2 tablespoons vinaigrette). (530 cals, 77 g carbs, 27 g protein, 14 g fat)
Dinner: 8-inch whole-wheat cheese pizza (try Amy's) with a side of carrots, celery, and 2 tablespoons hummus (479 calories, 58 g carbs, 19 g protein, 20 g fat)
TOTAL: 1,428 calories, 191 g carbs, 59 g protein, 53 g fat
Optional Snacks: 1 ounce raisins. (27 cals, 7 g carbs, 0 g protein, 0 g fat)​
SATURDAY: LOWER-CARB DAY
Breakfast: Protein pancakes (homemade or 1/2 cup Kodiak Cakes power cakes mix) topped with 1 1/2 tablespoons almond butter and 1/2 cup sliced strawberries. (360 calories, 41 g carbs, 19 g protein, 15 g fat)
Lunch: 4-ounce turkey burger topped with 1/5 medium avocado and 1 slice Swiss cheese, wrapped up in lettuce leaves. Side: an apple or banana. (457 calories, 29 g carbs, 39 g protein, 23 g fat)
Dinner: 4 ounces cajun chicken (chicken breast with cajun spices), 1/2 cup black beans, and 1 cup sautéed peppers and onions with 2 teaspoons olive oil (396 calories, 27 g carbs, 41 g protein, 13 g fat)
TOTAL: 1,213 calories, 97 g carbs, 99 g protein, 51 g fat
Optional snack: 8 almonds. (56 cals, 2 g carbs, 2 g protein, 5 g fat)
​
SUNDAY: HIGHER-CARB DAY
Breakfast: Breakfast burrito with 1 scrambled egg, 1/2 cup black beans, 2 tablespoons salsa, 1 slice pepper jack cheese, and fresh cilantro wrapped in a large whole-wheat tortilla. Side: 1 orange. (452 cals, 50 g carb, 23 g protein, 17 g fat)
Lunch: Baked potato topped with shredded rotisserie chicken (4 ounces), 1 cup cooked broccoli, and 1/4 cup grated cheddar cheese. (482 cals, 42 g carbs, 47 g protein, 13 g fat)
Dinner: 1 cup cooked quinoa or brown rice, 2 cups mixed veggies, and 4 ounces lean beef strips stir-fried in 1 teaspoon sesame oil. (674 cals, 66 g carbs, 40 g protein, 28 g fat)
TOTAL: 1,608 cals, 158 g carbs, 110 g protein, 58 g fat
Optional snack: 1 cup applesauce with cinnamon. (102 cals, 27 g carbs, 0 g protein, 0 g fat)​
Source: Read Full Article