If you're on the hunt for a new vibrator, you've probably heard of the Magic Wand. It's one of the world's most iconic vibes, but—ready for some shocking news?—it was NEVER meant to be a vibrator.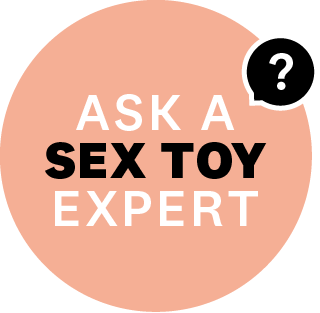 Jewelyn Butron
In 1968, a Japanese company called Hitachi started selling a "neck and back massager," which they called the Magic Wand because of its almost mystic ability to ease the kinks and knots in your muscles. Little did they know that it'd soon be used for a totally different kind of kink. It didn't take long for famed sex educator Betty Dodson to cling onto the Magic Wand and turn it into one of the most renowned sex toys in existence.
Dodson famously called the Magic Wand "the Cadillac of vibrators"—you know, because a Cadillac is so big and powerful. But that was nearly 50 years ago. Does the Magic Wand still live up to the hype? Abso-frickin-lutely.
"It wasn't until I bought myself a Magic Wand that I truly understood how powerful an orgasm could be," says Amy Boyajian, CEO and co-founder of online sex shop Wild Flower (who uses they/them pronouns). So yeah, it's still an orgasm machine. Ahead, Boyajian explains why you haven't really lived until you've tried the Magic Wand.
Why People Love The Magic Wand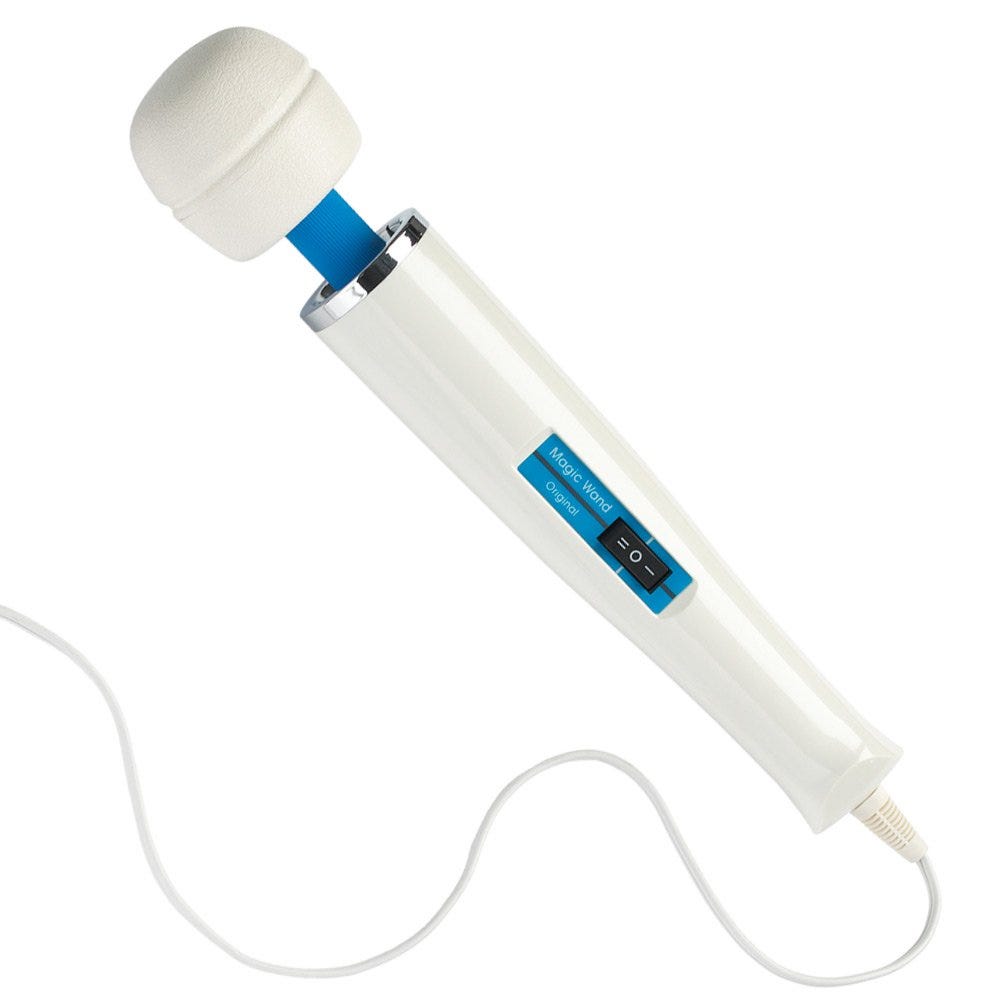 The very fact that the Magic Wand started as a back massager 100-percent works in its favor as a sex toy. Because it was designed to send vibrations deep into your muscle tissue—guess what?—it also sends vibrations deep into your clit. (In case you don't know, a clitoris is much larger than the little nub you can see.)
"This thing has power! The powerful, rumble motor can even seem too intense, almost excessive, when you first turn it on," says Boyajian. "But once you try it, you'll discover you can have powerful, intense orgasms in a matter of seconds."
Since it generally takes women longer to climax than men, just the idea that you can orgasm in less than a minute is truly magical. Boyajian says it's basically a godsend if you have trouble orgasming or have been unsatisfied with other vibrators. There's a reason the Magic Wand is a classic, after all.
Having personally used the Magic Wand both solo and with partners, Boyajian suggests "rubbing, humping, or grinding against it, allowing the pressure and weight of your hips to intensify the sensation, as well as using it during partnered penetration (doggie style position works particularly well)." But the Magic Wand is also ideal for "lazy" masturbation, or if you need a quickie orgasm, Boyajian says. Just lay back, turn on the Magic Wand, put it in the right spot, and you'll likely orgasm quicker than ever before.
While its power is the biggest draw, that's not the only reason people love the Magic Wand so much. First, there's a good chance it'll outlast the zombie apocalypse. "Magic Wands are virtually indestructible. I've had mine for over 10 years and it works perfectly," says Boyajian. (So the roughly $60 you spend on it is well worth the investment).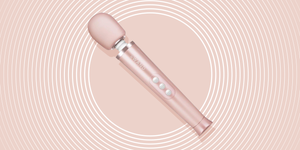 The original Magic Wand plugs into the wall, which might be annoying if you're used to cordless vibes, but that also guarantees it'll never die on you mid-masturbation, Boyajian says. Plus, its huge size (much bigger than most other vibrators) makes it really easy to grip and maneuver.
And while the Magic Wand is a bonafide classic, it's always getting a face-lift. It's the same powerful, infamous motor underneath, but the Magic Wand has gone through several versions—some cordless! This year, the Magic Wand Plus became available. The newest version of the toy features a body-safe silicone head, a more flexible head, and updated control buttons. "The constant evolution of the Magic Wand solidifies it as a timeless sex toy," says Boyajian.
Every version of the Magic Wand is incredibly easy to use, though. "The Magic Wand has one of the simplest and most efficient controls—with one button for on/off, one to control the [vibration] pattern, and one to control the speed," they explain. "There's no having to cycle through annoying patterns, accidentally hitting buttons, or having to fumble around to turn it on or off quickly."
Where It Falls Flat
Even the most iconic sex toys, like the Magic Wand, can't work their magic on everyone. "People who have extremely sensitive clits may find the power of the Magic Wand to be too overwhelming," says Boyajian. So, if you buy a Magic Wand and find that it's too much, there's a work-around. "I know people who use their Magic Wands through layers of sheets or pillows to dull the intensity slightly."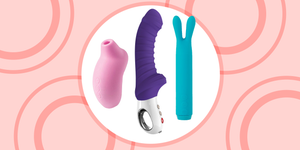 Similarly, the huge size of the Magic Wand is both a benefit and a downfall. It makes it really easy to handle, but it can also get in the way if you're trying to use the Magic Wand with a partner. "It's not the easiest to slip between partners in certain positions," says Boyajian. Missionary position and doggy position are probably fine, but imagine trying to get a huge vibrator between your two sets of genitals while you're straddling a partner on the couch—yeah, probs not gonna happen.
The Magic Wand's heft also means it's probably not your best option to pack on a trip—unless you're okay with a sex toy taking up 12 inches of your suitcase space. And with the original Magic Wand, the wall plug-in may seem a little too retro. But that's easy to fix: Just buy the cordless version.
The Game-Changing Features
Clearly, the Magic Wand is a powerhouse—and that's why it's been a go-to for five (!) decades. There's no question the motor in this thing is life-changing. So, thank the sex gods that Betty Dodson and other sex-positive pioneers saw the true potential of this "back massager."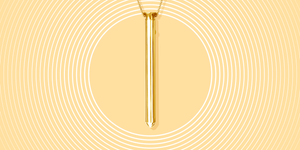 But the Magic Wand's flexible head and wide range of attachments are also worth noting. If it was a totally static vibrator, it likely wouldn't be as iconic. But the Magic Wand has movement—its silicone head sits atop a thin neck that allows the, uh, fun part to move wherever your body wants.
Later on, Vibratex (the company that bought the Magic Wand after Hitachi got wind of what people were really using their product for) started making slip-on attachments. Now, Boyajian says, "You can adapt the Magic Wand's power into a prostate stimulator, a rabbit-style vibe, and even a cock sleeve."
The bottom line: The Magic Wand is one of the most intensely powerful vibrators in existence—and that's what makes it iconic. Still, it might not be the right fit for your sensitive clit, or your suitcase.
Source: Read Full Article