In a recent study published in the Eurosurveillance journal, researchers examined the monkeypox self-diagnosing capacity, determinants of self-isolation, and vaccination intentions among men who have sex with other men (MSM) in the Netherlands.
Background
The zoonotic illness monkeypox can infect humans and cause a condition similar to smallpox. The primary method of transmission of the monkeypox epidemic across the globe has recently shifted from animal contact to human-to-human contact. The monkeypox epidemic chiefly affects MSM in European nations, and the infection incidence is continually rising. Moreover, the present monkeypox epidemic across European countries necessitates guided responses.
As of August 11, 2022, 1,025 cases of monkeypox have been documented in the Netherlands, the majority of which were in Amsterdam. Research on self-diagnosis skills, vaccination, and self-isolation interventions is crucial to adapt future public health interventions better, considering the monkeypox spread.
About the study
In the present study, the authors analyzed the capacity to self-diagnose a probable monkeypox infection and factors influencing self-isolation and vaccination intention following diagnosis of the virus in 394 MSM in the Netherlands.
The team performed an online survey within MSM utilizing a group of 257 subjects generated in 2017, alongside the enrolment of 137 MSM from a gay online dating application during the first part of July 2022, earlier to the initiation of tailored monkeypox vaccination across the Netherlands. Among the 394 included MSM, 71 or 43% were under the age of 45, 22 or 6% were living with human immunodeficiency virus (HIV), and 241 or 66% were currently receiving HIV pre-exposure prophylaxis (PrEP).
The researchers gave the volunteers four photos and instructed them to flag potential medical conditions. All the pictures had lesions on the face; one showed a monkeypox lesion, while the other three showed vesicles caused by stage-2 syphilis, staphylococcal skin infections, and eczema.
The scientists used a one to five-point Likert scale to assess the intention to vaccinate against monkeypox and isolate oneself, with one and five denoting "very low" and "very high," respectively. For the modeling analysis, they classified these two endpoints as "the rest of the scale" and "high/very high (scale 4 and 5)".
Additionally, the investigators executed two multivariable logistic regression assessments, including behavioral, psychosocial, and sociodemographic determinants. Thereby discovered vaccination intention variations across MSM sub-populations and which sub-population might adopt the existing self-isolation policy better.
Results
The study results demonstrated that just 44% of the subjects planned to fully self-isolate post-monkeypox diagnosis. The team also found that 70% of people who belong to high-risk populations, like MSM who use PrEP, had a high vaccination intention.
The study participants had relatively low levels of self-diagnosis capacity and self-isolation intention. Thus, the investigators noted that health education initiatives and campaigns should help individuals worried about an illness by encouraging them to take additional preventative measures, like isolation, apart from increasing vaccination intentions.
In addition, none of the sexual risk behaviors in the study were associated with the high intention to isolate oneself or to get vaccinated. Sociodemographic factors, such as migration status and education level, as well as psychosocial factors, such as "greater concern about acquiring monkeypox" and "knowing someone who has/had monkeypox," were found to be associated with higher vaccination and self-isolation intentions.
The study data could guide the planning of the distribution and substance of relevant campaigns to prevent monkeypox. The scientists advise increasing efforts to spread this information to highly educated people and using peer communication to convey realistic narratives of monkeypox illnesses without inciting fear.
Moreover, the full potential of vaccination might not be reached by prioritizing PrEP users since there was no difference in vaccination intentions between PrEP users and non-users, and non-PrEP users might also engage in risky behaviors. Finally, although Amsterdam has been the site of most instances of Dutch monkeypox reports, the current analysis of spatial disparities did not produce any notable findings.
Conclusions
Overall, in the current investigation, the team found that almost 50% of the study volunteers could correctly self-diagnose monkeypox. Furthermore, 44% of these people started isolating themselves after receiving a monkeypox diagnosis, and 70% had strong vaccination intentions. The researchers found that factors extended beyond conventional risk behavior standards.
According to the study findings, in addition to emphasizing vaccinations in their communications, public health services and policymakers should work to strengthen MSMs' intents to isolate themselves and their capacity for precisely self-diagnosis. Targeting MSM at high-risk, particularly those with high levels of education and little awareness of monkeypox, should also be prioritized.
Furthermore, although the data were obtained in a Dutch environment, the authors think their findings may apply to other nations with comparable situations.
Journal reference:
Wang Haoyi, d'Abreu de Paulo Kennedy J.I., Gültzow Thomas, Zimmermann Hanne M.L., Jonas Kai. J.. (2022). Monkeypox self-diagnosis abilities, determinants of vaccination and self-isolation intention after diagnosis among MSM, the Netherlands, July 2022. Eurosurveillance. doi: https://doi.org/10.2807/1560-7917.ES.2022.27.33.2200603 https://www.eurosurveillance.org/content/10.2807/1560-7917.ES.2022.27.33.2200603
Posted in: Medical Science News | Medical Research News | Disease/Infection News
Tags: Eczema, Education, HIV, Immunodeficiency, Monkeypox, Pre-Exposure Prophylaxis, Prophylaxis, Public Health, Research, Self-Diagnosis, Skin, Smallpox, Syphilis, Virus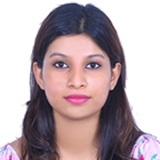 Written by
Shanet Susan Alex
Shanet Susan Alex, a medical writer, based in Kerala, India, is a Doctor of Pharmacy graduate from Kerala University of Health Sciences. Her academic background is in clinical pharmacy and research, and she is passionate about medical writing. Shanet has published papers in the International Journal of Medical Science and Current Research (IJMSCR), the International Journal of Pharmacy (IJP), and the International Journal of Medical Science and Applied Research (IJMSAR). Apart from work, she enjoys listening to music and watching movies.
Source: Read Full Article