Save articles for later
Add articles to your saved list and come back to them any time.
For all the advances we have made in understanding depression and de-stigmatising a condition that affects one in 20 adults, it remains a huge mystery.
Instead of being a single condition, researchers believe depression is an umbrella term for a range of disorders with different genetic, biological, psychological and environmental causes and, therefore, requires different treatments. For instance, only about a third of people prescribed anti-depressants benefit from them.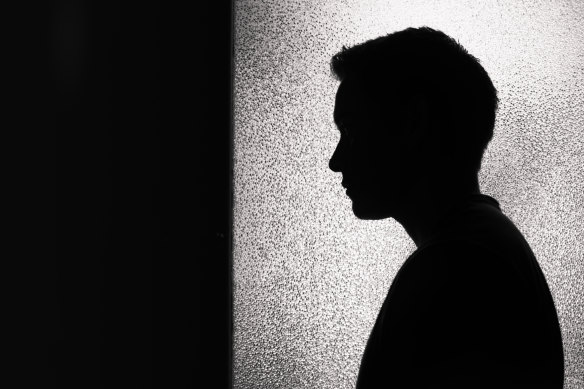 Connection, sleep and other lifestyle factors can mitigate the risk of depression. Credit: iStock
"Our definitions of depression may even be wrong," explains Dr Jacob Crouse, a research fellow at the University of Sydney's Brain and Mind Centre. "While we call depression a 'mood disorder', it may well be at its core a disorder of inflammation, immune function, body clock function, energy and movement – or some other disturbance."
This means helping those with depression is an imperfect art but, regardless of the cause, our lifestyle can play a role in preventing and treating it.
A large new study, published in Nature Mental Health, sought to tease out how our individual and collective lifestyle behaviours contribute to our risk of depression. The aim was to better understand what happens in our bodies that might explain the links.
The researchers from the University of Cambridge and Shanghai's Fudan University analysed the health data of nearly 290,000 middle-aged British adults over the course of nine years. During that time, nearly 13,000 of the participants experienced depression.
There were seven lifestyle factors associated with a reduced risk of depression:
Getting between seven and nine hours of sleep (22 per cent)
Not smoking (20 per cent)
Frequent social contact (18 per cent)
Regular physical activity (14 per cent)
Not being too sedentary (13 per cent)
Consuming no more than small to moderate levels of alcohol (11 per cent)
Consuming a healthy diet, as per the dietary guidelines (6 per cent).
To see the combined effect of the behaviours, the participants were then put into one of three groups, based on how many of the health factors they adhered to.
Compared with those in the least healthy group, the healthiest participants were 57 per cent less likely to develop depression. A healthier lifestyle also reduced the likelihood of it developing among those who were categorised as having a high genetic risk of depression, based on DNA assessments.
In fact, researchers found that lifestyle had greater potential than genetics to influence the risk. This was, the authors suggested, because of the combined power of healthy lifestyle behaviours.
To try and gain a better understanding of the effect, they then looked at brain scans and blood work of a large subset of the participants.
They found that those who had healthy lifestyles tended to have more neurons and connections in parts of the brain relating to cognitive control and emotion regulation.
These participants also had lower levels of blood sugar and triglycerides, which are associated with inflammation, as well as C-reactive protein, a marker for inflammation.
Previous research has found that inadequate sleep increases inflammation and reduces plasticity in the parts of the brain that help us respond to stress; loneliness affects stress levels which then influences the immune system and changes our body's response to infection; stress impacts our body's ability to regulate blood sugars, and is linked with impaired immune function; smoking decreases oxygen to the brain; a lack of physical activity and excessive consumption of alcohol may lead to changes and differences in brain structure and function; while an unhealthy diet may cause inflammation and oxidative stress.
In short, the researchers concluded that an unhealthy lifestyle impacts our immune system and metabolism, which, in turn, increases our risk of depression.
Dr Wolf Marx, a senior research fellow at Deakin University's Food and Mood Centre, says the findings build on previous research and hypotheses around how lifestyle can affect the way we feel. Looking at the broad spectrum of lifestyle factors synergistically, he says, is important because none exist in isolation. "The more healthy lifestyle factors that you can incorporate into your life provides additional protection over just one lifestyle factor alone."
Crouse says that though the study is interesting it has limitations, including that lifestyle changes may have more or less effect on some people, depending on the type of depression they have.
"There are many other potential factors that may affect both depression and lifestyle, including stress and stressors, social support, cognitive-emotional style, and other genetic and biological factors not measured in this study (or not yet identified)," he says, noting that people with depression are also more likely to have poor lifestyle behaviours. "The links between depression and lifestyle are likely to run both ways for many people."
Putting too much emphasis on improving lifestyle for someone whose depression is caused by some other factors could be stressful, frustrating and demoralising, Crouse says.
Provided we acknowledge this, the research reinforces that engaging in a healthier lifestyle – to whatever extent people are able – can benefit those with depression, as well mitigate the risk of developing it at all.
That we can change and take control of our lifestyle and counteract genetic or other risk factors is an empowering message, Marx adds. "It's not just that we're destined to be unhappy. We have something in our environment that we can modify and take control of."
Support is available from Lifeline on 13 11 14 and Beyond Blue on 1300 22 4636.
Make the most of your health, relationships, fitness and nutrition with our Live Well newsletter. Get it in your inbox every Monday.
Most Viewed in Lifestyle
From our partners
Source: Read Full Article