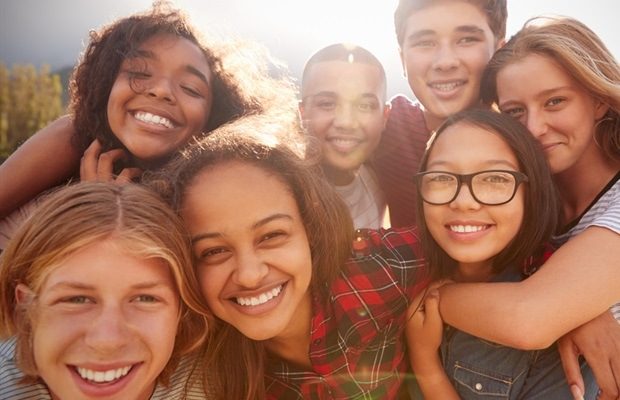 Researchers win $5 million grant to expand access to pediatric long COVID-19 care
Reviewed
Researchers at Kennedy Krieger Institute have received a $5 million grant from the U.S. Department of Health and Human Services (HHS), through the Agency for Healthcare Research and Quality (AHRQ), to expand access to comprehensive care for children and adolescents with long COVID-19, particularly among underserved populations.
During the five-year project, researchers at the Pediatric Post-COVID-19 Rehabilitation Clinic will receive up to $1 million annually to expand and strengthen its integrative services in Baltimore and the overall mid-Atlantic region. This expansion will involve developing resources to help school nurses and other healthcare professionals identify long COVID in students, educate community leaders, and create accommodations to help children with long COVID-19 succeed in school, life and their community.
In addition, researchers will launch an Extension for Community Healthcare Outcomes (ECHO) project specifically for pediatric long COVID-19. ECHO is a model to train community health providers to recognize, diagnose and treat patients with complex diseases who lack access to specialty health care providers in their communities. Kennedy Krieger researchers will assist providers and patients in low-resource areas, including rural locations and among underserved minority populations. Dr. Laura Malone, co-director of the Institute's Pediatric Post COVID-19 clinic and principal investigator on this grant, anticipates that expanding capabilities will benefit the region.
Right now, about 150 patients are currently being evaluated by our clinic. Our aim is to increase the reach of our knowledge and care to those that may not be able to travel to see us, or may not need a full, comprehensive treatment plan. In particular, there are not a lot of clinics out there that serve pediatric patients who have experienced post-acute COVID-19. We are the only pediatric organization to be awarded this AHRQ post COVID-19 research grant."

Dr. Laura Malone
Long COVID is defined as persistent conditions that continue after the initial infection has resolved. Pediatric symptoms are similar to those in adults and can include chest pain, fatigue, exercise intolerance and brain fog. However, a primary distinction between treating adults and children is the difficulty of identifying symptoms in children and teenagers who may struggle to articulate and advocate for their health. Dr. Malone has observed this challenge at the clinic.
"What we see is that [long COVID] can take a significant effect on the quality of life. Lasting effects not only impact the functioning of the child, but also the family," Dr. Malone explained. "Children may not always have the developmental ability to really identify and understand what is happening to them. They may not be able to express their symptoms. There are important developmental aspects to consider as to how long COVID-19 effects their function, social development, and more."
Between 5% and 25% of U.S. children who have been infected by the SARS-CO-V2 virus, have experienced long COVID, said Dr. Malone, who helped create national guidelines for practitioners treating children with long COVID. She emphasized that, despite the low percentage, there exists a population of pediatric patients that need help understanding and overcoming the lasting symptoms.
"Comparing that percentage range to the number of children who have been infected by the SARS-CoV-2 virus, that's still a really high number of children that need resources, assistance, and care," Dr. Malone said. "Providing those services and resources is one of the main goals for us to take on with this grant."
The grant affirms the importance of the world-class research happening in Baltimore, said Dr. Stacy Suskauer, vice president of pediatric rehabilitation at Kennedy Krieger and director of the Division of Pediatric Rehabilitation in the Department of Physical Medicine and Rehabilitation at Johns Hopkins Medicine.
"We are proud to have Dr. Malone and the entire team of highly experienced and innovative specialists recognized by this grant," Dr. Suskauer said, "This expansion will allow us to extend our reach to provide rehabilitation to more children who are experiencing prolonged symptoms of long COVID and continue Kennedy Krieger's commitment to increasing access to exceptional care."
Source:
Kennedy Krieger Institute
Posted in: Child Health News | Healthcare News
Tags: Adolescents, Brain, Brain Fog, Cell, Chest Pain, Children, covid-19, Education, Exercise, Fatigue, Health and Human Services, Health Care, Healthcare, Medicine, Nervous System, Pain, Research, SARS, SARS-CoV-2, students, Virus