Ticker Update 16.04.2019: callback has been extended
The recall of soft cheeses from France with dangerous Listeria bacteria, which has expanded. In the meantime, the recall includes varieties of many cheeses. The European rapid alert system for food and feed (Rapid Alert System for Food and Feed, RASFF) and French health authorities have published an extensive recall of French soft cheeses of the published material-in return de la Brie. Consumers should not immediately and necessarily to the consumption of cheese with the following identification numbers.
FR 77 432 001 CE FR 77 436 001 CEFR 77 001 001 CE
FR 44 087 045 CEFR 02 186 001 CEFR 62 215 030 CE
The described cheese varieties were also supplied to Germany. Therefore, consumers should consume, in any case, the cheese. If the purchase price is refunded, is currently unknown.
String cheese and cheese
BRIE, COULOMMIERS, CHEVRU, CHATEL, MARQUISE, SAINT-SIMEON, VIGNELAITS, BAYARD, JEAN DE BRIE, BRILLAT-SAVARIN, CREME-DE-FRANCE, EXPLORA TEUR, MORIN, FROMAGE A LA TRUFFE D'ETE, LE COEUR DE LA FROMAGERE, COULOMMIERS 45% REFLET DE FRANCE
Brand name: SOCIETE FROMAGERE DE LA BRIE
Identification numbers: FR 77 432 001 CE and FR 77 436 001 CE
Lots: all
Durability data: all 10/02/2019
BRIE DE MEAUX, BRIE DE MELUN, BRIE LE MONTEREAU, MONTEREAU POIVRE, COULOMMIERS, ORVANNAIS
Brand name: LOISEAU
Identification number: FR 77 001 001 CE
Lots: FB19xxxx, more in the list
Durability data: all
BOULE DE RAISIN, BRIE AUX BRISURES DE TRUFFES, BRIE A LA MOUTARDE, BRIE AU POIVRE, BRIE DE CHEVRU, BRIE DE MELUN, CAMEMBERT, BLEU D'AUVERGNE, CHANTERAINE, COULOMMIERS JEUNE, COULOMMIERS FOURRE AUX NOIX, CREMEUX AU POIVRE, FLEURI CREAM, PLATEAU DU VOYAGEUR
Brand name: HENNART
Identification number: FR 62 215 030 CE
Lots: all
Durability data: all
BRIE DE MEAUX AOP JEUNE, BRIE DE MEAUX AOP ½ AFFINE
Brand name: HENNART
Identification number: FR 62 215 030 CE
Lots: see list
Shelf life: see list
BRIE, BRILLAT SAVARIN, BRIE DE NANGIS
Brand name: BEILLEVAIRE
Identification number: FR 44 087 045 CE
Lots: see list
Shelf life: see list
COULOMMIERS
Brand name: FROMAGERIE DU DOLLOIR
Additional information: Fabriqué en Seine et Marne
Identification number: FR 02 186 001 CE
Lots: all
Durability data: all
Listeria disease usually manifests itself within 14 days after infection, with diarrhoea and fever. In particular, Pregnant women, the elderly, and people with a weakened immune system may develop more severe courses of disease with blood poisoning and meningitis. In Pregnant women can be harmed, even without symptoms, the unborn child.
People who have eaten this food and severe or persistent symptoms develop, should seek medical assistance and to a possible Listeria infection point. Pregnant women who have eaten this food, it should also go without symptoms in medical treatment and advice. For other people without any symptoms, this does not make sense.
You can also read:
Great callback to be affected because of Listeria bacteria: cheese from Edeka
Listeriosis – causes, symptoms and treatment
14.04.2019: cheese "Marquise de Siméon" is being recalled due to Listeria
In the production of cheese contamination with Listeria is possible to be a serious Problem. Controls of the product "Marquise de Siméon" have shown a high content of Listeria Mona cytogenes, is a health hazard for consumers. Therefore, the French manufacturer of the "kind in North de la Brie" initiated a comprehensive recall.
The current recall of the cheese "Marquise de Siméon is concerned" with all the shelf life from 18. February 2019, and the Los marking "EAN:4046896107702". As the identity mark of the manufacturer is specified "FR 77.436.001". Available in the cheese in several Discount chains, markets and supermarket. "The product is not suitable for consumption", the warning of the manufacturer. A return could be made in the business, where the cheese was purchased. The purchase price will be refunded to the customers, of course.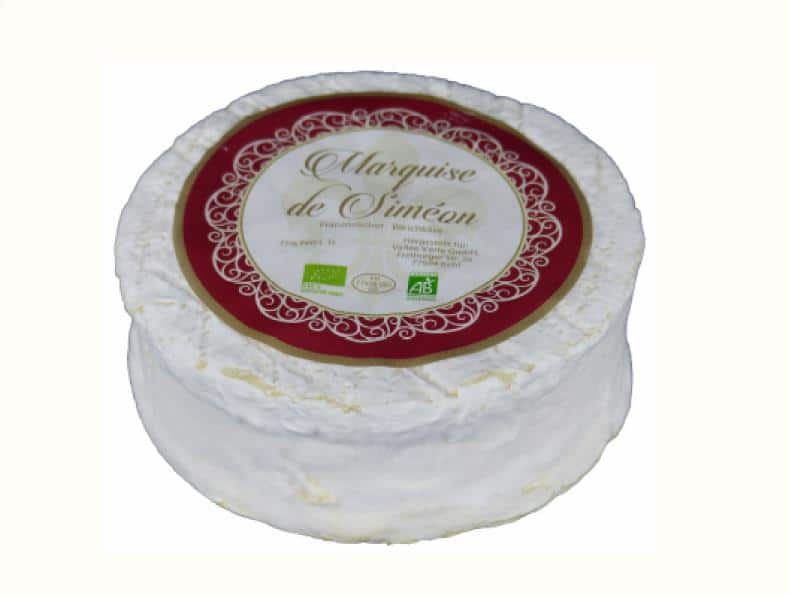 The consumption is strongly discouraged and will
The French cheese manufacturer, has not prompted in light of the health risk posed by Listeria, all of the consumers to consume the product "and the food involved in your business returns and / or destroy the food." It was noticed, the contamination during routine checks of the product.
Signs of infection note
You should have the cheese already consumed, in the coming weeks, more on possible signs of infection. Up to eight weeks, the incubation may take time, so that a connection with the original source of infection is often not directly apparent. Consequences of infection with Listeria monocytogenes can be, for example, diarrhea, abdominal pain, fever, and headache, but also impairments such as paralysis or Tremors. In children, immunocompromised persons, the elderly, and in Pregnant women, a particularly severe course and often in Pregnant women, the risk of a miscarriage. Signs of infection in people who have consumed the product should consult urgently your doctor and to the consumption of the product instructions, the notification of the manufacturer. (fp)