After a year of uncertainty and decline due to the COVID-19 pandemic, demand for clinicians has rebounded — and the job market for new physicians and advanced practitioners is back to normal, or more accurately "the new normal," according to a recently released report from Merritt Hawkins, the physician search division of AMN Healthcare.
The study is based on an analysis of job search and consulting assignments that the firm conducted on behalf of its healthcare organization clients from April 1, 2021, to March 31.
"Search engagements were down a little over 30% in 2020, but by the end of 2021, everything started spiking dramatically to the point of where we were at a 34-year high," Michael Belkin, divisional vice president with Merritt Hawkins, told Medscape Medical News. "The pendulum has gone all the way back. People are more interested in going out and seeing their physicians."
Demand for physicians was suppressed during the peak of the pandemic, as many hospitals curtailed elective procedures and many patients refrained from entering a medical facility. A large backlog of patients needing care subsequently developed.
This, combined with an aging population and widespread chronic medical conditions, has caused a strong surge in demand for physicians and advanced practitioners, according to the report.
In addition to the volume of searches increasing, physician starting salaries have rebounded from the COVID-19 downturn.
Average starting salaries of 14 physician specialties tracked in 2021/2022 increased, while only three decreased. Orthopedic surgeons were offered an average of $565,000 to start, exclusive of signing bonuses and other incentives, up from $546,000 the previous year. Urologists were offered an average of $510,000 to start, up from $497,000 last year; gastroenterologists were offered $474,000, up from $453,000 last year; while radiologists were offered $455,000, up from $401,000 last year.
Similarly, a recent Medscape study based on responses from more than 13,000 US physicians across 29 specialties found that income for all physician specialists increased, with otolaryngologists, gastroenterologists, and dermatologists experiencing the greatest gains.
A New Reality
While the job market for physicians and advanced practitioners has seemingly recovered, there are many differences between today's working environment for clinicians and what existed during the pandemic.
First, specialists are now stepping into the spotlight, a position that primary care clinicians previously held. The majority of Merritt Hawkins' search engagements (64%) in 2021/2022 were for physician specialists, including cardiologists, gastroenterologists, orthopedic surgeons, neurologists, oncologists, and others. Only 17% of the search engagements were for primary care physicians, down from 18% in 2020/2021 and 20% in 2019/2020.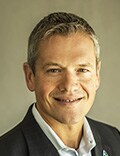 Michael Belkin
"We've seen specialties bounce back faster. Of course, you've got the aging population; you've got people that want that specialized care," Belkin said.
Advanced practitioners also are playing a more significant role in the post-pandemic word. In fact, 19% of Merritt Hawkins' search engagements were for advanced practitioners, including nurse practitioners (NPs), physician assistants, and certified registered nurse anesthetists, up from 18% the previous year and just 13% the year prior to that, indicating growing demand for non-physician providers.
NPs, in fact, topped the list of most requested search engagements, underscoring a shift from traditional physician office-based primary care delivery settings toward "convenient care" settings such as urgent care centers and retail clinics that are largely staffed by NPs and other advanced practitioners.
Advanced practitioners are taking on more responsibility for primary care simply because there is a large number of these professionals ready to take on the challenge.
The healthcare industry was "not able to produce enough primary care physicians over the last decade. So advanced practitioners, I believe, have slowly started to work alongside those primary care physicians. In a lot of areas such as your retail space, your CVS, your Walmart, your Walgreens, your standalone urgent cares, they've stepped up," Belkin said.
Advanced practitioners also are providing the convenience that consumers are increasingly demanding.
"We are a society that wants things immediately … but it's still a challenge to schedule an appointment with a physician. However, it's less of a challenge to get into a retail clinic or an urgent care center or to schedule something through telehealth," Belkin noted.
More Than Just Money
With the job market strong, the challenge for healthcare organizations is to create competitive recruiting packages. Sure enough, 92% of candidates were offered signing bonuses in 2021/2022 compared with just 61% in 2020/2021.
The financial incentives, however, might not be enough. In this environment, healthcare organizations need to go beyond simply offering competitive salaries to new recruits. For example, clinicians are seeking flexibility, as many potential hires are seeking remote positions. In fact, 18% of radiology search engagements were for teleradiologists, while 15% of its search engagements for psychiatrists were for telepsychiatrists in 2021/2022.
"Right now, quality of life is a very important factor. It's work-life balance. It's sensitivity to the stresses that we just experienced over the last 2.5 years," Belkin concluded. "There's more sensitivity around the culture of the organizations. What's the leadership like? How did the organization handle the pandemic? How do they respond?"
John McCormack is a Riverside, Illinois-based freelance writer covering healthcare information technology, policy, and clinical care issues.
For more news, follow Medscape on Facebook, Twitter, Instagram, and YouTube.
Source: Read Full Article