Social bubbles offer an opportunity to socialize in close proximity with a small group of people.
Keeping your social bubble to 10 or fewer can help reduce exposure to COVID-19.
Outdoor activities are a great way to engage with your social bubble.
Summertime screams spending time with family and friends at celebrations inside and out.
But with the pandemic still underway, the Centers for Disease Control and Prevention (CDC) states that the more people you interact with at a gathering and the longer that interaction lasts, the higher the potential risk of getting COVID-19.
You can still get your social fix, though. One way people are safely interacting with others is by embracing social bubbles or social pods.
However, a social bubble is not something you want to enter into lightly, says pediatrician Dr. Harvey Karp of Happiest Baby.
"In order to make your play pod as safe as possible, it's important that you put some boundaries in place. First, the more people who are in your pod, the greater your COVID exposure risk. Pick one other family, maybe two, to invite into your pod. Ideally, keep your overall pod size to 10 people or fewer," Karp told Healthline.
As you create your social bubble, he says to have an open discussion with your potential pod members. Ask them questions like the following:
Are you interacting with other outside family members or friends?
Are you venturing on outings that may boost your exposure risk?
Have you sent children back to daycare?
When you are out, are you wearing masks?
"These are all answers that you'll want to have before entering a social bubble. If your toddler's bestie is also doing playdates with her next-door neighbor and her cousins, then you probably won't want to invite her family into your bubble. By welcoming her into your pod, you're also welcoming her germs, as well as germs from her other playmates, plus germs from anyone those playmates interact with," Karp said.
Keep your circle small if you or anyone in your family is at an increased risk for COVID-19 due to age, asthma, or other medical conditions.
If you're worried about offending or hurting feelings of those not included in your bubble, don't share your whereabouts, activities, or gatherings you participate in on social media, says etiquette expert Elaine Swann.
"This will also cut down on scrutinizing from others about their opinion of social distancing," Swann told Healthline.
For friends and family who inevitably learn that they are not included in your pod, she suggests being straightforward and honest by explaining that at this time, it's important to keep each other safe by following guidelines.
"Also, let them know this is temporary. You can say, "We are definitely going to see each other again, but right now we have to take precautions," said Swann.
Once your social bubble is established and you're ready to interact, the following ideas can help bring some summer fun to your pod.
1. Drive-in anything
Outdoor movie theatres are making a comeback. Your social pod can drive separately or pack into one vehicle for added adventure. Due to the pandemic, many drive-ins are allowing — or even encouraging — moviegoers to bring their own food and drink. Depending on which one you go to, you may be able to sit outside your car and enjoy the show while wearing a mask. Search for some in your area and think outside the box too, as venues that are not ordinarily used for outdoor theaters are transforming into drive-ins temporarily, like the Yankee Stadium, while Major League Baseball is on hold.
"Catching a movie at a drive-in or outdoor theater poses less of a risk than piling into a traditional movie theater," said Karp.
Other drive-in experiences such as live performances, parades, car-side dinner service, games, and more may be offered at local establishments too.
2. Look for lookout points
Swann recommends taking a joy ride with your social pod.
"Caravan to a lookout point that is [as far away or as close as you want] to drive, and take in the scenery," she said.
As an added bonus, find areas that offer open land to have a picnic or play a game, and if kids are in your pod, find spots that don't have playgrounds.
"It's hard for kids to see a playground that they can't play on. Plan games in the grass, from bubbles to relay races, to get people moving and having fun," Swann said.
Karp agrees, noting that picnics in any outside area are safer than dining inside restaurants.
And if beaches are on your mind, instead of venturing to a packed beach boardwalk, he suggests finding a remote stretch of sand where you can enjoy the surf while keeping your distance from other beachgoers.
3. Embrace your backyard
If you're not up for leaving the house just yet, Karp says use your backyard as an escape.
"The beauty of a social pod or bubble — at least one where everybody follows the rules — is that when you spend time together (as long as you're away from other people) you can interact pretty freely. Meetups where you're all contained to one person's home, backyard, or stoop are fair game. Order from your favorite restaurant and eat under the stars or organize a game of lawn Olympics. Even with minimal social interactions, with a little imagination, you can create a pretty magical summer," he said.
For book lovers, he says to replace the library with a social-bubble book swap at your home.
Swann suggests having a backyard movie night with one area sectioned off for kids and another space dedicated to adults.
As far as food goes, she says designate one person to order everything from the same place.
"Then you know that everything has been prepared from the same place and don't have to worry who made what. This is easier for cleanup too — no need to give people back their dishes," she said.
For extra safety, label drink cups with a marker, charm, or numbered koozie.
If everyone is chipping in to pay for food and supplies, Swann said, "Have one person collect money from everyone using Zelle so no exchange of money is needed."
And while social bubbles allow for some social freedom, Karp says to remember to still practice safe hygiene.
"Have everyone wash hands and faces, wear masks, and [for kids] maybe even put on a fresh T-shirt when they start the frolic," he said.
---
Cathy Cassata is a freelance writer who specializes in stories about health, mental health, and human behavior. She has a knack for writing with emotion and connecting with readers in an insightful and engaging way. Read more of her work here.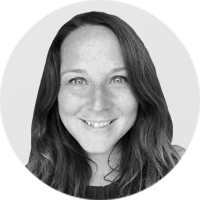 Source: Read Full Article