When medication abortion received approval from the US Food and Drug Administration (FDA) in 2000, some abortion advocates believed that primary care practices would be quick to offer the service. In doing so, advocates hoped, access to abortion care would grow while the stigma attached to terminating a pregnancy would diminish.
More than two decades later, however, freestanding clinics provide most medication abortions. A host of barriers — including federal and state restrictions, community and institutional resistance, and lack of training — have impeded the integration of medication abortion into patient care, according to the authors of a study of 48 family physicians published earlier this year in the Journal of the American Board of Family Medicine (JABFM).
But many healthcare institutions are stepping up to guide clinicians on integrating medical abortion services in states where it's still legal after the Supreme Court's recent decision to overturn Roe v Wade.
"Providing medication abortion specifically is very simple," Christine Dehlendorf, MD, MAS, professor and director of the Person-Centered Reproductive Health Program at the University of California, San Francisco, told Medscape Medical News. Given their expertise in counseling, primary care physicians "are well-equipped to provide this care, and there is support for clinicians interested in providing abortions."
Practices can obtain a variety of technical and clinical tools from the Reproductive Health Access Project (RHAP), including a toolkit for primary care providers. Training in Early Abortion for Comprehensive Healthcare (TEACH) offers an extensive curriculum that includes medication abortion instructions.
Multiple organizations have developed simplified protocols for providing medication abortion that do not involve in-person visits or clinical testing.
A list of resources has been compiled in Access, Delivered: A Toolkit for Providers Offering Medication Abortion, a project of the University of Washington, Seattle, and Plan C, a nonprofit that champions access to medication abortion. The compendium covers dispensing medication, information about liability insurance, and comparisons of clinical protocols.
The materials have been downloaded more than 1600 times since they appeared online in September 2020, said Anna Fiastro, MPH, a research manager for the project. Downloads rose sixfold after a draft of the Supreme Court's decision to overturn the constitutional right to abortion leaked to the media in May, she added.
Growing Demand
The fall of Roe brought renewed calls for primary care practices to offer medication abortion, which accounted for more than half of US abortions facilitated by physicians in 2020.
Advocates say that primary care doctors could ease pressure on abortion clinics, which are facing an influx of patients traveling from other states.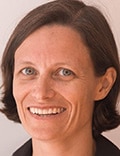 Honor MacNaughton, MD
"One reason access to abortion care is imperiled in the US is because it has been siloed outside of mainstream medicine," Honor MacNaughton, MD, associate professor of family medicine at Tufts University School of Medicine, Boston, said. MacNaughton treats patients at a safety-net health system in Massachusetts that began offering medication abortion in 2010. Patients "appreciate being able to receive abortion care in a familiar setting from providers who treat their other healthcare needs," she said.
During the pandemic, simpler protocols and loosening federal restrictions enabled primary care practices to begin offering medication abortions remotely, according to a recent study of telemedicine abortion services across 14 delivery sites. Of the seven primary care practices, five were independent and two were part of large health systems.
The independent practices partnered with mail-order pharmacies and used patient portals to dispense medications at lower cost than online-only and brick-and-mortar clinics, according to the study, which appeared in the July issue of the Annals of Family Medicine.
"These services are very new and innovative in the US context," Fiastro said, adding that they could provide a "roadmap" for others.
During the pandemic, the FDA lifted a burdensome in-person dispensing requirement for mifepristone, a drug that ends pregnancy by blocking progesterone. The agency has since announced other modifications to its Risk Evaluation and Mitigation Strategy for mifepristone that will permit sales at retail pharmacies.
Many Hurdles Remain
Despite some momentum, primary care providers still face substantial regulatory and administrative barriers to integrating medical abortion in their practices, said Dehlendorf, who co-authored the study in JABFM that highlighted some of those hurdles.
Physicians in the study "overwhelmingly believed that abortion is part of family medicine," Dehlendorf noted, yet just 17, or 35%, provided medication abortions. Only seven did so in a primary care setting.
Dehlendorf and her fellow researchers suggested that primary care physicians look to the learning collaborative ExPAND Mifepristone, which offers expertise in navigating administrative barriers. Physicians at Federally Qualified Health Centers can also share best practices for working around the Hyde Amendment, which prevents federal funding of abortion except in cases of rape or incest or to save the life of the pregnant person.
Others agreed that fellow clinicians are a valuable resource.
MacNaughton said that her practice had to overcome concerns about safety, conscientious objection by staff, and competing demands on resources. "Speaking with people who had already implemented medication abortion in their practices was most helpful as we began the process," she said.
Local advocates can also provide support, said Ying Zhang, MD, MPH, a family physician at the University of Washington, Seattle, and a consultant for RHAP's National Reproductive Health Care and Advocacy Fellowship.
"It is helpful to have allies and people who have championed this work in their own clinics and organizations," Zhang added.
Dehlendorf, Fiastro, MacNaughton, and Zhang reported no relevant financial conflicts.
Mary Chris Jaklevic is a healthcare journalist in the Midwest.
For more news, follow Medscape on Facebook, Twitter, Instagram, and YouTube
Source: Read Full Article