In a recent study published in the Microbiology Spectrum Journal, researchers suggest that Escherichia coli ST2797 could potentially be a new type of extended-spectrum beta-lactamase (ESBL) Escherichia coli.
Study: Escherichia coli ST2797 Is Abundant in Wastewater and Might Be a Novel Emerging Extended-Spectrum Beta-Lactamase E. coli. Image Credit: snvv18870020330/Shutterstock.com
Background
Antibiotic-resistant bacteria are increasingly found in E. coli wastewater treatment plants (WWTPs), making them a significant source of emerging clones.
Urban wastewater from WWTPs can serve as an indicator of the appearance of novel drug-resistant bacteria or viruses if left untreated.
About the study
The team conducted a study in Norway and found high levels of the emerging multi-resistant clones ST648 and ST131 in a sample of 3,123 E. coli isolates. These isolates were collected from urban wastewater which did not have any hospital or other related affluents.
The isolates were phenotyped and tested for antibiotic resistance using a PhenePlate-AREB system (PhP). The PhP1 and PhP2 isolates were found to be part of the clinically significant clonal groups ST131 and ST648, respectively, after multilocus sequence typing through whole-genome sequencing (WGS). The most common type of fingerprint found in this data set was PhP3, which showed multidrug resistance.
Out of 3,123 isolates, 201 were identified as having the PhP3 type. This type is characterized by its rhamnose, lactose, and sorbose fermentation activity, while its raffinose, sucrose, and gal-lactone fermentation activity is less efficient.
Approximately 11 PhP3 isolates were sequenced, which were sampled from 11 different sampling occasions during the 10 months of the study period. The study utilized BACTpipe v 2.7.0 to assemble and annotate sequencing data.
The Center for Genomic Epidemiology (CGE) pipeline was used to analyze the data and detect antibiotic resistance genes, multilocus sequence typing (MLST) profile, and plasmid typing.
The study also investigated whether the E. coli populations ST2797, ST131, and ST648 can form biofilms under mammalian intestinal conditions, as these bacteria can persist in wastewater and potentially colonize humans.
Results
The PhP3 isolates were detected as E. coli ST2797 and had several plasmids including IncH1A, IncFIA, and/or IncH1B, ColRNAI, and IncQ1. They also contained resistance genes such as sul2, blaTEM-1B, dfrA7, and tet(B), which made them resistant to sulfonamides, ampicillin, trimethoprim, and tetracycline, respectively.
The strains were found to be multidrug-resistant (MDR) based on their minimum inhibitory concentrations (MICs), which were as follows: trimethoprim- more than 32 mg/mL, ampicillin- more than 128 mg/mL, and tetracycline- more than 256 mg/mL.
ESBL genes were detected in two of the ST2797 isolates. This indicated that ST2797 has the potential to disseminate and adapt to various ecological habitats. The ST2797 isolates analyzed exhibited genetic variations within themselves but were found to be more closely associated with each other in comparison to the ST2797 isolates in Enterobase.
Additionally, BE10 and BE12 isolates exhibited greater diversity since they were present in multiple subclusters. Also, two isolates were obtained in December 2016 and February 2017 which reported high ST2797 prevalence.
Genetic distinctions among the isolates indicated that the wastewater pump station environment may have allowed for additional genetic changes to occur.
Contigs containing antibiotic resistance genes (ARGs) longer than 10 kb were selected and aligned with the National Center for Biotechnology Information (NCBI) database to gain a better understanding of their genetic context. The contigs were found to be complete plasmid sequences of different Enterobacterales.
Four plasmids were found to have the highest identity and coverage. These include the IncHI1 plasmids pF8475 and pB71 from environmental Salmonella Typhimurium isolates collected from the Czech Republic, the IncF plasmid pME5 belonging to an environmental E. coli isolate obtained from the French Seine estuary, and the plasmid pSRC27-H belonging to an equine Salmonella Typhimurium.
The plasmids had extra ARGs (catA1/2 and aadA1) but did not have the dfrA7 gene present in the ST2797 isolates studied, which provided resistance to disinfectants.
Biofilm production was found to be greater for all isolates at 20°C as compared to 37°C. ST2797 generated significantly higher levels of biofilm than ST131 and ST648 at 20°C, with a 1.5-fold and four-fold increase, respectively. ST131 was found to produce more biofilm than ST648 at 20°C. Furthermore, biofilm production was found to be higher at 20°C compared to 28°C.
ST2797 exhibited significant variability in biofilm production. Six out of the 11 ST2797 isolates demonstrated a rise in biofilm production that was dependent on temperature, while the other isolates had comparable values at 20°C and 28°C temperatures.
ST2797 isolates may be more adaptable to lower temperatures than ST131 and ST648 isolates, as suggested by the protective properties of their biofilm.
ST2797 strains that are proficient in biofilm production may endure for a longer period in such environmental conditions, especially when nutrients are present.
Journal reference:
Paulshus Erik, et al. (2023) Escherichia coli ST2797 Is Abundant in Wastewater and Might Be a Novel Emerging Extended-Spectrum Beta-Lactamase E. coli. Microbiology Spectrum. doi: 10.1128/spectrum.04486-22. https://journals.asm.org/doi/10.1128/spectrum.04486-22
Posted in: Medical Science News | Medical Research News | Disease/Infection News
Tags: Ampicillin, Antibiotic, Antibiotic Resistance, Bacteria, Biofilms, Biotechnology, E. coli, Epidemiology, Fermentation, Gene, Genes, Genetic, Genome, Genomic, Hospital, Microbiology, Nutrients, Plasmid, Salmonella, Salmonella Typhimurium, Tetracycline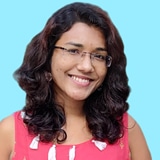 Written by
Bhavana Kunkalikar
Bhavana Kunkalikar is a medical writer based in Goa, India. Her academic background is in Pharmaceutical sciences and she holds a Bachelor's degree in Pharmacy. Her educational background allowed her to foster an interest in anatomical and physiological sciences. Her college project work based on 'The manifestations and causes of sickle cell anemia' formed the stepping stone to a life-long fascination with human pathophysiology.
Source: Read Full Article