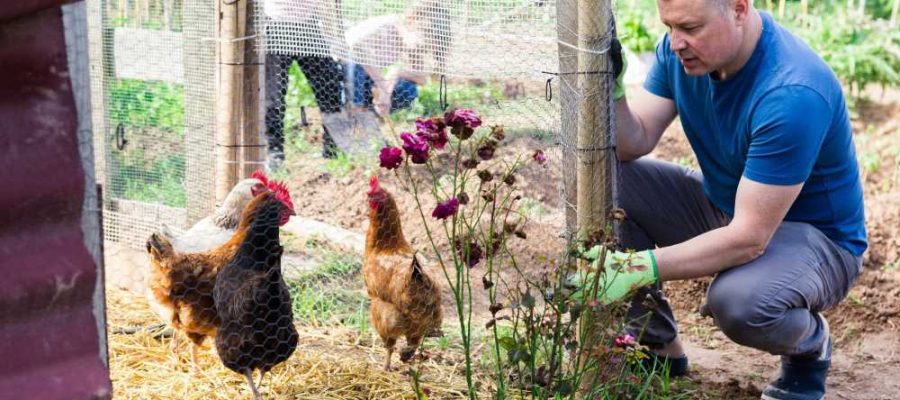 COVID-19 pushed upstate New Yorkers to embrace backyard farming
In a recent study published in the journal Frontiers in Nutrition, researchers at Cornell University evaluated the impact of coronavirus disease 2019 (COVID-19) on the generation and intake of gardened vegetables, backyard fowl, wild game, and fish, as well as foraged mushrooms, berries, and other plants, with the goal of better understanding how the crisis altered food choice and motives, including food security.
During the severe acute respiratory syndrome coronavirus 2 (SARS-CoV-2) outbreak, the United States (US) suffered considerable food supply issues, with food supply chains collapsing owing to increasing demand for low-cost, nonperishable items. This uncertainty resulted in changes in eating habits, deteriorating diet quality, and worldwide food poverty. Stockouts and income losses were prevalent in conventional meat industry supply networks in the United States. This resulted in increased food insecurity and decreased food availability.
Study: Wild and backyard food use during COVID-19 in upstate New York, United States. Image Credit: BearFotos / Shutterstock
About the study
In the present web-based, cross-sectional study, researchers evaluated COVID-19-related changes in food environments and food intake patterns in upstate New York, the rural hinterland of the New York metropolitan area.
The key research questions were (i) whether COVID-19 affected the production and consumption of backyard and wild foods changed throughout the initial COVID-19 period and (ii) whether there were any correlations between food insecurity and backyard and wild food production and consumption. The instance of upstate New York in 2020 was used to examine the production and consumption of garden and wild food in food environments challenged by a large-scale disaster like COVID-19.
The study participants were recruited through the NY Environmental Conservation Department, Cornell Cooperative Extension, and other mail and social media pages. The survey was distributed through message boards and social media communities. Participant demographics were compared with the 2020 US census report.
All participants completed questions from the COVID-19 Research Team and National Food Access modules on demographics (education, income, gender, ethnicity, and race) and COVID-19 influences on employment and general food purchases. The team assessed food security using the US Department of Agriculture's Household Food Security Survey Module over a reference period of 30 days in 2019 (pre-COVID timeframe).
Food assistance [federal programs such as the Special Supplemental Nutrition Program for Women, Infants, and Children (WIC), and the Supplemental Nutrition Assistance Program (SNAP)] and general food procurement were investigated. Food frequency questionnaires (FFQs) were used to determine the frequency of consuming game, fish, vegetables, fruits, eggs, and poultry, as well as their sources (e.g., backyard or wild production; neighbors, friends, or family; acquired from a farm or a shop).
Results
Among the respondents, 65% gardened, nine percent raised poultry, 26% foraged, 28% fished, and 32% hunted or planned to hunt in 2020. Most (54%) participants were women. A higher percentage of females than men gardened (66% female), foraged (58%), and reared poultry (70%), while fishers were nearly balanced between both sexes (48% female and 50% male), and most hunters were male (40% female and 56% male). Most (68%) respondents had attained associate, bachelor, or postgraduate-level education, and 78% were non-Hispanic Whites.
Across all backyard and wild food production tactics, 4 to 14% of participants reported participating for the very first time, 40 to 46% reported higher output, and 32 to 43% reported the same production as the preceding year. Food intake was widespread, with 98% of producers consuming vegetables and fruits, 94% consuming foraged foods, and 93% consuming backyard eggs.
Most respondents ate fish caught in the wild (70%), wild game (80%), and meat obtained from the backyard (51%). The average intake of eggs (16 times monthly) and vegetables and fruits (14 times monthly) was relatively high, but the mean intake of wild game, fish, foraged items, and chicken meat was three to six times per month.
Between 2019 and 2020, the proportion of participants who reported having increased control over the food supply as a motivator to cultivate all backyard and wild foods grew dramatically. Furthermore, there was a significant association between pandemic-related hardship (such as loss of income and food insecurity) and gardening and rearing poultry, not with the other food production strategies or with backyard and wild food intake.
Conclusions
Overall, the study findings showed that during COVID-19, a small number of upstate New Yorkers boosted their cultivation of wild and garden crops to have more control over the food circumstances. The greater unpredictability of the regulated food environment prompted this choice. Individuals and families were motivated to increase the generation and intake of these items to enhance access to healthy, perishable foods, according to the findings. This decision may aid local and regional backyard and wild food service providers and support groups in better assisting individuals and families in the future. This might increase New York's readiness for future disasters.
Journal reference:
Coffin-Schmitt JL, Clements N, Marshall G, Liu L, Trombitas A, Wang Z, Yuan S, Safi AG, Hanson KL, and Fiorella KJ (2023) Wild and backyard food use during COVID-19 in upstate New York, United States Front. Nutr. DOI: https://doi.org/10.3389/fnut.2023.1222610, https://www.frontiersin.org/articles/10.3389/fnut.2023.1222610/full
Posted in: Medical Science News | Medical Research News | Disease/Infection News
Tags: Agriculture, Children, Coronavirus, Coronavirus Disease COVID-19, Diet, Education, Fish, Food, Food Production, Frequency, Meat, Nutrition, Pandemic, Poverty, Research, Respiratory, SARS, SARS-CoV-2, Severe Acute Respiratory, Severe Acute Respiratory Syndrome, Syndrome, Vegetables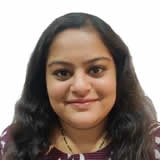 Written by
Pooja Toshniwal Paharia
Dr. based clinical-radiological diagnosis and management of oral lesions and conditions and associated maxillofacial disorders.