The military diet is a weight-loss plan designed to facilitate significant weight loss within a period of five to seven days. It is based on the diet of soldiers in combat. According to studies, the average person who undertakes the military diet will lose an average of ten pounds per week.
MasAnyanka | Shutterstock
Theory behind the military diet
Studies have found that, in comparison with non-military individuals, soldiers have higher energy expenditures due to the demands of the field. This was found to be true even when the daily calorie intake fell below normal levels. The main reason for this is the high levels of protein found within the diets of soldiers, which is used by the body to build muscle.
Such principle is the mechanism behind the development of the military diet. Nutritionists who support the diet indicate that an individual should decrease their calorie intake and increase consumption of protein-rich foods in order for the body to naturally increase its metabolic process.
It has been observed that an increased protein consumption leads to increased feelings of satiety, despite a reduction in daily calorie intake. In the military diet, daily calorie intake is capped at less than 1,000 calories per day, and protein consumption is facilitated throughout breakfast, lunch, and dinner.
Developing a meal plan that works for you
The military diet requires a high level of commitment, wherein a specified meal plan must be followed for three days, followed by four days off. During the last four days of the week, the person is encouraged to eat as they normally would.
Nutritionists usually prescribe a three-day meal plan similar to the one presented below:
Day One
Breakfast

Lunch

Dinner

1/2 Grapefruit
1 Slice of Toast
2 Tablespoons of Peanut Butter
1 cup Coffee or Tea (with caffeine)

1/2 Cup of Tuna
1 Slice of Toast
1 cup Coffee or Tea (with caffeine)

3 ounces of any type of meat
1 cup of green beans
1/2 banana
1 small apple
1 cup of vanilla ice cream
Day Two
Breakfast

Lunch

Dinner

1 egg
1 slice of toast
1/2 banana

1 cup of cottage cheese
1 hard-boiled egg
5 saltine crackers

2 hot dogs (without bun)
1 cup of broccoli
1/2 cup of carrots
1/2 banana
1/2 cup of vanilla ice cream
Day Three
Breakfast

Lunch

Dinner

5 saltine crackers
1 slice of cheddar cheese
1 small apple

1 hard-boiled egg (or cooked however you like)
1 slice of toast

1 cup of tuna
1/2 banana
1 cup of vanilla ice cream
Meal substitutes
Due to preferences or allergies, some individuals may not be able to follow the prescribed three-day meal plan for the military diet. In such cases, meal substitutes with similar chemical properties are recommended. For instance, vegans or vegetarians may choose to replace meat or dairy products with other high-protein foods such as tofu or chickpeas.
The military diet limits beverages to water and a controlled amount of other low sugar drinks such as coffee or tea. The use of sugar and creamer is not recommended. In addition, the consumption of any form of alcohol throughout the three-day period is also not allowed.
Research also found ice cream to be a good source of vitamin D and calcium. There is evidence to suggest that soldiers in the field lack these vitamins and thus, the inclusion of ice cream allows for a more nutritious three-day diet. Individuals who cannot consume ice cream are allowed to consume alternatives that are also rich in Vitamin D and calcium.
Overall, any meal substitutes used for the military diet must be high-protein, low sugar, and able to provide nutritional value. Due to the limited nature of the diet, nutritionists do not recommend long-term use.
Sources
"Increased Protein Consumption during the Day from an Energy-Restricted Diet Augments Satiety but Does Not Reduce Daily Fat or Carbohydrate Intake on a Free-Living Test Day in Overweight Women", The Journal of Nutrition.
"Diet, physical activity, and bone density in soldiers before and after deployment", US Army Medical Deployment Journal.
"Diet, Physical Activity, and Bone Density in Soldiers Before and After Deployment", The Journal of Nutrition.
Further Reading
All Diet Content
Low Calorie and Very Low Calorie Diets
Diabetic Diet
DASH Diet for High Blood Pressure
High Protein Diet
More…
Last Updated: Feb 8, 2019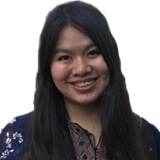 Written by
Gaea Marelle Miranda
Gaea graduated from the University of the Philippines, Manila, with a degree in Behavioral Sciences,cum laude . Majoring in psychology, sociology, and anthropology, she approaches writing with a multidisciplinary perspective.
Source: Read Full Article