Introduction
Diagnostic Criteria
Etiology of Antisocial Personality Disorder
How is Antisocial Personality Disorder Associated with Crime and Violence?
How is the Disorder Currently Managed and Treated?
The Take-Home Message
References
---
Antisocial personality disorder (ASPD), as defined by the Diagnostic and Statistical Manual of Mental disorders, fifth edition (DSM-5), is a diagnosis given to individuals who violate and show a pervasive disregard for the rights of others – without remorse.
ASPD is primarily associated with violence and crime and is highly prevalent in the most dangerous and antisocial criminals. As such, this disorder places a heavy burden on our society.
As with many other personality disorders, the exact cause of ASPD is not known. Conversely, it is known that ASPD has several biological and environmental risk factors – namely heritability, adverse childhood experiences, and childhood psychopathology
Currently, there are no specific medications recommended for treating ASPD. However, research suggests that detecting and treating conduct disorder early in childhood effectively reduces the risk of individuals developing ASPD in adulthood.
Image Credit: Photographee.eu/Shutterstock.com
Diagnostic Criteria
The DSM-5 indicates that a diagnosis of ASPD is subject to four diagnostic criteria, the first of which has seven sub-features. The four criteria state the following:
A pattern of disregard for and violation of others' rights from 15 years old – indicated by symptoms such as impulsivity, irritability, lack of remorse, and more.
The individual is at least 18 years old.
Evidence of a conduct disorder with onset before 15 years old.
The antisocial behavior does not occur due to schizophrenia or bipolar disorder.
Etiology of Antisocial Personality Disorder
The exact etiology of ASPD is unknown. However, research shows that genetic and environmental risk factors may play a role. Individuals are more at risk of developing ASPD if they have parents with ASPD or had adverse childhood experiences – e.g., experiencing physical abuse, neglect, and/or alcoholism. Research also suggests that an imbalance in serotonin transmission may play a role in developing ASPD.
The heritability of ASPD has been shown to range from 38% to 69% in heritability studies, showing a correlation between genetics and the risk of developing ASPD.
Several studies have demonstrated that adverse childhood experiences are a major risk factor for ASPD development.
"Those who experienced regular physical abuse or severe physical abuse had ASPD at a prevalence that was two to seven times higher than those who were not physically abused."

DeLisi et al., 2019
Childhood psychopathology may also play a role in ASPD development, such as conduct disorder. Conduct disorder in children is characterized by a tendency to disregard rules and social standards. Children with conduct disorder often demonstrate symptoms of aggression and hyperactivity.
Research shows that adults diagnosed with ASPD are extremely likely to show severe issues with conduct in their childhood. As stated by the DSM-5, a diagnosis of ASPD is subject to evidence of conduct disorder, with onset before 15 years old.
"Children that exhibit chronically high levels of aggression have been shown to be at nearly 27 times increased odds of developing ASPD in adulthood."

DeLisi et al., 2019
How is Antisocial Personality Disorder Associated with Crime and Violence?
ASPD is largely associated with crime and violence. Research shows that children with conduct disorder who later develop ASPD in adulthood are at high risk of engaging in criminal activity as adults.
"Early onset of ASPD may promote chronic forms of violent behavior in 35-75% of cases."

Aggarwal, 2013
Fakhrzadegan et al. (2017) investigated the types of personality disorders prisoners of violent crimes had. In this study, researchers found that ASPD was the most common personality disorder in violent criminals – 8 out of 31 prisoners with personality disorders had received an ASPD diagnosis.
This study demonstrates a significant relationship between ASPD and violence and crime.
Image Credit: zef art/Shutterstock.com
How is the Disorder Currently Managed and Treated?
Research shows that ASPD is one of the most difficult personality disorders to treat. This is due to the lack of pharmacological treatments and the reluctance many individuals with ASPD may have towards therapeutic interventions.
Additionally, research shows that many clinicians are unwilling to work with patients with ASPD, resulting in the exclusion of these individuals.
Neither the US Food and Drug Administration nor the UK National Institute for Health and Care Excellence has approved any medications for treating ASPD.
The medications usually prescribed for these individuals control aggression and impulsivity associated with ASPD. Examples include carbamazepine – used to treat epilepsy, and lithium, a mood stabilizer. Antidepressants, namely selective serotonin reuptake inhibitors, may also be prescribed to improve other general ASPD symptoms and anger.
Research shows that identifying and treating conduct disorder in children early is the most effective way to treat ASPD in adulthood.
The Take-Home Message
ASPD, a common personality disorder, is characterized by a prevalent pattern of disregard for social norms and people's rights. Symptoms of ASPD typically begin during childhood or early adolescence and are taken into adulthood.
The direct cause is unknown; however, research suggests that ASPD development is associated with factors, such as a neurochemical imbalance, poor upbringing, child psychopathology, and lack of personal relationships.
ASPD is linked with crime; researchers have argued that investigating ASPD's biological mechanism is essential to reducing the prevalence of crime and violence in society.
Additionally, understanding the etiology of ASPD will aid the discovery of possible pharmacological and therapeutic treatments for individuals with ASPD.
References:
Aggarwal, I. (2013). The Role of Antisocial Personality Disorder and Antisocial Behavior in Crime. Inquiries Journal. http://www.inquiriesjournal.com/amp/1658/the-role-of-antisocial-personality-disorder-and-antisocial-behavior-in-crime
American Psychiatric Association. (2013). DSM-5. Psychiatry.org. https://www.psychiatry.org/psychiatrists/practice/dsm
Dam, A., Rijckmans, M., & Bosch, L. (2021). Explaining the willingness of clinicians to work with patients with antisocial personality disorder using the theory of planned behaviour and emotional reactions. Clinical Psychology & Psychotherapy, 2021, 1–11. https://doi.org/10.1002/cpp.2661
DeLisi, M., Drury, A. J., & Elbert, M. J. (2019). The etiology of antisocial personality disorder: The differential roles of adverse childhood experiences and childhood psychopathology. Comprehensive Psychiatry, 92, 1–6. https://doi.org/10.1016/j.comppsych.2019.04.001
Fakhrzadegan, S., Gholami-Doon, H., Shamloo, B., & Shokouhi-Moqhaddam, S. (2017). The Relationship between Personality Disorders and the Type of Crime Committed and Substance Used among Prisoners. Addiction & Health, 9(2), 64–71. https://www.ncbi.nlm.nih.gov/pmc/articles/PMC5742412/
Fisher, K. A., & Hany, M. (2019). Antisocial Personality Disorder. In StatPearls [Internet]. StatPearls Publishing. https://www.ncbi.nlm.nih.gov/books/NBK546673/
Khalifa, N., Duggan, C., Stoffers, J., Huband, N., Völlm, B. A., Ferriter, M., & Lieb, K. (2010). Pharmacological interventions for antisocial personality disorder. Cochrane Database of Systematic Reviews, 8, Article CD007667. https://doi.org/10.1002/14651858.cd007667.pub2
Porter, D. (2013). Antisocial Personality Disorder DSM-5 301.7 (F60.2) – Therapedia. Theravive.com. https://www.theravive.com/therapedia/antisocial-personality-disorder-dsm–5-301.7-(f60.2)
Reising, K., Farrington, D. P., Ttofi, M. M., Piquero, A. R., & Coid, J. W. (2019). Childhood risk factors for personality disorder symptoms related to violence. Aggression and Violent Behavior, 49, 101315. https://doi.org/10.1016/j.avb.2019.07.010
Scott, S., Briskman, J., & O'Connor, T. G. (2014). Early Prevention of Antisocial Personality: Long-Term Follow-Up of Two Randomized Controlled Trials Comparing Indicated and Selective Approaches. American Journal of Psychiatry, 171(6), 649–657. https://doi.org/10.1176/appi.ajp.2014.13050697
Further Reading
All Mental Health Content
World mental health support and the effect of stigma and discrimination
A Guide to Coping with Change
Managing and Reducing Stress
Analyzing the Stigma Surrounding Mental Health
More…
Last Updated: May 31, 2022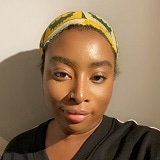 Written by
Joelle Hanson-Baiden
Joelle completed her Bachelor of Science degree in Cognitive Neuroscience and Psychology at The University of Manchester in 2021. Prior to this, Joelle completed a Biosciences Foundation Year at The University of Manchester in 2018.
Source: Read Full Article