In a recent study published in the journal JAMA Network Open, a team of researchers investigated the prevalence of post-coronavirus disease 2019 (COVID-19) condition (PCC), also known as long-COVID, in adolescents and young adults who experienced acute severe acute respiratory syndrome coronavirus 2 (SARS-CoV-2) but were not hospitalized.
Omics eBook
Compilation of the top interviews, articles, and news in the last year.
Download a free copy
Study: Prevalence and Characteristics Associated With Post–COVID-19 Condition Among Nonhospitalized Adolescents and Young Adults. Image Credit: fizkes/Shutterstock.com
Background
Post-COVID-19 condition comprises a wide range of persistent symptoms such as shortness of breath, fatigue, headaches, post-exertional malaise, and 'brain fog' or cognitive impairments lasting more than three months after recovering from the SARS-CoV-2 infection.
The prevalence of PCC in adolescents and children remains unclear, with meta-analysis reports indicating a 32–62% occurrence of fatigue.
Various prospective cohort studies have also reported the occurrence of post-infective fatigue syndrome after infections with giardiasis, mononucleosis, and fever, where patients experience persistent symptoms such as fatigue causing severe disability despite clinical examination findings being scarce.
While studies have examined factors such as endotheliopathy, immune function dysregulation, inflammatory responses, and viral reservoirs as possible mechanisms of PCC, indirect stressors such as fear of the virus due to the social changes enforced during the COVID-19 pandemic are also suggested as possible contributors to PCC.
However, there are few studies examining the prevalence of PCC in non-hospitalized adolescents and young adults with COVID-19.
About the study
The present study examined two cohorts of non-hospitalized young adults and adolescents who tested positive or negative for SARS-CoV-2 through a reverse-transcriptase polymerase chain reaction (RT-PCR) test.
The participants were followed-up at six and 12 months. During the study period, the Alpha variant of SARS-CoV-2 was dominant in the geographical area where the study was conducted.
Sex and age-matched individuals with negative RT-PCR test results for SARS-CoV-2 were included in the control cohort. The participants underwent a physical examination, cognitive function tests, a recording of the vital signs, and provided blood samples.
Standard spirometry was used to measure the forced expiratory volume in one second forced vital capacity, while an electrocardiogram was used to calculate the variability indices of the heart rate. Recognition, recall, verbal learning, and working memory were tested during the cognitive function tests.
A range of immune markers, including C-reactive protein, monocyte chemotactic protein, immunoglobulins M, G, and A, tumor necrosis factor α (TNF-α), interleukins, macrophage inflammatory proteins, interferon-γ, and many more were assayed using the plasma from the blood samples.
Antibodies against the SARS-CoV-2 nucleocapsid protein and spike protein receptor binding domain and Epstein-Barr virus were also assayed to detect previous infections.
Astrocytic activation and axonal damage in the brain were tested using assays to detect glial fibrillary acidic protein and neurofilament light chain.
Additionally, questionnaires were used to obtain information on current medications, family disease history, substance abuse, smoking behavior, levels of physical activity, etc.
The information on parents' occupations was used to determine their socioeconomic status. Traits such as body vigilance, emotional awareness, neuroticism, tendencies to worry, loneliness, and quality of life were also charted.
Results
The findings indicated that although the prevalence of PCC at six months among adolescents and young adults who had suffered from COVID-19 but had not been hospitalized was 48.5%, the prevalence of PCC was also found to be high (47.1%) in the control group consisting of individuals who tested negative for SARS-CoV-2.
The results suggested that the occurrence of acute COVID-19 did not determine the risk of PCC, and persistent symptoms at six months or more were dependent on the severity of symptoms at baseline, regardless of COVID-19 status.
The authors believe that mild acute SARS-CoV-2 infections do not drive persistent symptoms of fatigue, dyspnea, and memory-related problems and are common in the general adolescent and young adult populations.
A significant rise in the occurrence of mental distress, especially among young people, during the COVID-19 pandemic has been reported by several studies, which could be associated with persistent physical symptoms.
Therefore, nonspecific, indirect stressors during the pandemic could be contributing to the increase in persistent symptoms of fatigue and disability, and these findings should be considered while implementing disease mitigation measures.
Conclusions
Overall, the results indicated that acute SARS-CoV-2 infections in young adults and adolescents are not driving the persistent symptoms of fatigue, dyspnea, and brain fog.
However, psychosocial factors, unique or exacerbated during the COVID-19 pandemic, could be associated with these persistent symptoms and disability.
Source:
CDC. 2021. "Long COVID or Post-COVID Conditions." Centers for Disease Control and Prevention. September 16, 2021. https://www.cdc.gov/coronavirus/2019-ncov/long-term-effects/index.html.
Journal reference:
Selvakumar, J. et al. (2023) "Prevalence and Characteristics Associated With Post–COVID-19 Condition Among Nonhospitalized Adolescents and Young Adults", JAMA Network Open, 6(3), p. e235763. doi: 10.1001/jamanetworkopen.2023.5763.https://jamanetwork.com/journals/jamanetworkopen/fullarticle/2802893
Posted in: Men's Health News | Medical Research News | Women's Health News | Disease/Infection News
Tags: Adolescents, Antibodies, Blood, Brain, Brain Fog, Children, Cognitive Function, Coronavirus, Coronavirus Disease COVID-19, C-Reactive Protein, Disability, Dyspnea, Epstein-Barr Virus, Fatigue, Fever, Giardiasis, Heart, Heart Rate, Interferon, Macrophage, Monocyte, Mononucleosis, Necrosis, Pandemic, Physical Activity, Polymerase, Polymerase Chain Reaction, Protein, Receptor, Respiratory, SARS, SARS-CoV-2, Severe Acute Respiratory, Severe Acute Respiratory Syndrome, Smoking, Spike Protein, Spirometry, Substance Abuse, Syndrome, Tumor, Tumor Necrosis Factor, Virus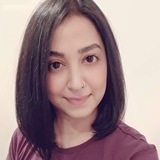 Written by
Dr. Chinta Sidharthan
Chinta Sidharthan is a writer based in Bangalore, India. Her academic background is in evolutionary biology and genetics, and she has extensive experience in scientific research, teaching, science writing, and herpetology. Chinta holds a Ph.D. in evolutionary biology from the Indian Institute of Science and is passionate about science education, writing, animals, wildlife, and conservation. For her doctoral research, she explored the origins and diversification of blindsnakes in India, as a part of which she did extensive fieldwork in the jungles of southern India. She has received the Canadian Governor General's bronze medal and Bangalore University gold medal for academic excellence and published her research in high-impact journals.
Source: Read Full Article