A new study published in the PLoS ONE Journal aimed to analyze the attitudes and experiences of Danish men who were sperm donors more than ten years ago.
Study: Experiences and attitudes of Danish men who were sperm donors more than 10 years ago; a qualitative interview study. Image Credit:NewAfrica/Shutterstock.com
Background
Genetics & Genomics eBook
Compilation of the top interviews, articles, and news in the last year.
Download a free copy
Extensive research has been conducted on men's reasoning for becoming sperm donors. However, fewer studies have taken place on the long-term impact of having been a sperm donor.
Previous studies have been conducted on donors' motivations for disclosing their identity and their experiences and attitudes toward contact with donor-conceived offspring. However, more knowledge is required on the variety of experiences and attitudes.
Analyzing the long-term impact of sperm donors is important since their attitudes can change over time due to their situation and society as a whole. Changes in personal circumstances can result in a rethinking of previous actions and decisions, along with regret.
Additionally, political and historical developments might also change the meaning and impact of sperm donation. Recent technological advancements can threaten donor identities beyond the control of individual donors and sperm banks.
Moreover, attention has been given to the rights of donor-conceived persons (DCPs) to have information about donors resulting in many countries changing their jurisdiction on donor rights and anonymity.
About the study
The study took place in the context of Danish legislation, which allowed only anonymous sperm donation till 2007. After 2007, sperm donors had the option of anonymous or non-anonymous donation.
In non-anonymous donation, the offspring could receive the name and latest address of the donor on request to the sperm bank after they reached 18 years of age, while in the case of anonymous donation, they could not. In both cases, the donors could not receive identifying information about their DCPs.
The recruitment of participants for the current study took place via Cryos International sperm bank from February to November 2021. The two inclusion criteria were that they had been more than ten years since their last donation and had available contact information.
Data collection took place through interviews via phone and video calls that lasted about 24 minutes. Finally, data analysis was done using reflexive thematic analysis.
Study findings
Twenty-three former donors participated in the study. Most donors' former time as sperm donors were reported to be unproblematic and not a subject for further reflection. The participants gave several reasons for becoming sperm donors.
First, many were students at the time of recruitment, and sperm donation was an easy way to make some extra money. Second, they wanted an opportunity to help people struggling with infertility. Third, some men were curious about their sperm quality.
Finally, anonymity was important for them to even think about becoming a donor. Only one participant regretted becoming a donor because he was informed that a diseased child was born from his donation.
Most men stated during the interview that being a sperm donor belonged to the past and was irrelevant to their present life. Most men indicated that there was no relationship or relatedness to donor offspring at all.
They distinguished between fatherhood and genetic origin, with sperm donation being related only to the latter. They expressed that knowledge of their donor offspring could create unwanted feelings of responsibility towards them, which they did not want.
Most men had stated to inform their current partners about their sperm donation in the past, and these partners were overall accepting of it. Although some donors accepted that knowledge about genetic inheritance could be important to some DCPs, their rights to anonymity and protection of their family carried more weight.
Many donors mentioned that the risk of unwarranted contact from a DCP is uncertain in sperm donation. Many expressed that breach of anonymity could create unwanted problems in their lives, especially concerning the impact on their children, who were unaware that their fathers had been sperm donors.
Many were concerned that offspring-initiated contact would force upon them a personal relationship and would make them more obliged to provide answers. Some men believed setting boundaries would be important if a donor offspring unexpectedly made contact to protect their family. However, two men without children expressed their desire to meet their offspring.
Conclusion
Therefore, the current study demonstrates that most former sperm donors valued their anonymity and were not interested in contacting donor offspring. They were more concerned about their own family and children and did not want to disturb their current lives.
For most men, sperm donation was their past, and they did not want to reflect upon it further.
Limitations
One important limitation of the study was that the sample did not represent all the Danish sperm donors. This makes the findings nongeneralizable.
Journal reference:
Lou, S. et al. (2023) "Experiences and attitudes of Danish men who were sperm donors more than 10 years ago; a qualitative interview study", PLOS ONE, 18(2), p. e0281022. doi: 10.1371/journal.pone.0281022. https://journals.plos.org/plosone/article?id=10.1371/journal.pone.0281022.
Posted in: Men's Health News | Medical Science News | Medical Research News | Healthcare News
Tags: Children, Genetic, Infertility, Research, Sperm, students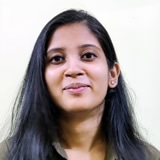 Written by
Suchandrima Bhowmik
Suchandrima has a Bachelor of Science (B.Sc.) degree in Microbiology and a Master of Science (M.Sc.) degree in Microbiology from the University of Calcutta, India. The study of health and diseases was always very important to her. In addition to Microbiology, she also gained extensive knowledge in Biochemistry, Immunology, Medical Microbiology, Metabolism, and Biotechnology as part of her master's degree.
Source: Read Full Article