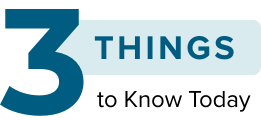 Alabama Did What People Predicted It Would Do
Alabama cited the US Supreme Court's decision to overturn Roe v. Wade when urging a federal court to cease the block on the state's ban of gender-affirming surgery for transgender children.
"No one — adult or child — has a right to transitioning treatments that is deeply rooted in our Nation's history and tradition," said Alabama Attorney General Steve Marshall in a court document. "The State can thus regulate or prohibit those interventions for children, even if an adult wants the drugs for his child."
Multiple medical organizations, including the American Medical Association, have urged governors to oppose restrictive gender-affirming medical care legislation, citing negative effects on mental health.
Larger implications: Since Roe fell, many people have feared that rights that are protected by the 14th Amendment are now at risk, including same-sex relationships, marriage equality, and access to contraceptives.

Same Health Outcomes for More Money
For common surgical procedures such as antireflux surgery, humerus fracture repair, or posterior spinal fusion, children's hospitals provided the same health outcomes for about 40% higher cost, according to Reuters Health.
Higher cost: The investigators evaluated 400,000 pediatric patients and found that the average cost for procedures at a children's hospital was $1500 more than at a non-children's hospital, according to the report published in JAMA Network Open.
Same outcomes: Despite the greater cost, health outcomes were nearly the same. The complication rate was 0.004 at children's hospitals and 0.003 at non-children's hospitals.
"For common procedures, private insured patients with limited means and high cost exposure should steer clear of children's hospitals if they can," said Ge Bai, PhD, a professor of health policy and management at the Johns Hopkins Bloomberg School of Public Health.
Key takeaway: The study highlighted the fact that many factors are important when trying to improve healthcare. These include not only quality and health outcomes but also costs of healthcare delivery.

Skincare Demand Increases Across Medical Specialties
Cosmeceuticals, products that are claimed to have therapeutic effects that last beyond the period during which the product is applied, have increased in popularity. Typically offered by dermatologists and plastic surgeons, the products are now popping up in primary care and gynecology offices.
Despite the name, cosmeceuticals are not accepted as having a biological therapeutic benefit. According to the FDA website, "The term 'cosmeceutical' has no meaning under the law. The cosmetic industry uses this term to refer to cosmetic products that have medicinal or drug-like benefits."
Doctors selling cosmeceuticals can "lose money or make hundreds of thousands of dollars," depending on practice size, the number of patients seen, and how many staff are selling products, said Heather D. Rogers, MD, a Seattle-based dermatologist.
Key takeaway: Selling cosmeceuticals can be very lucrative, but they should not be pushed too heavily on patients, and doctors should stick to products they truly believe in.
Kaitlin Edwards is a staff medical editor based in New York City. You can follow her on Twitter @kaitmedwards. For more news, follow Medscape on Facebook, Twitter, Instagram, and YouTube.
Source: Read Full Article