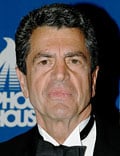 Dr Mitchell Rosenthal
Mitchell Rosenthal, MD, the founder and long-time president and CEO of Phoenix House, a nonprofit substance use disorder treatment organization, died on November 17 at the age of 87.
The psychiatrist died at a Manhattan hospital from complications of pneumonia, The New York Times reports.
Rosenthal was a dedicated advocate of ensuring that those with substance use disorders received counseling and focused treatment. "What I know is that addiction is not a moral failing," Rosenthal wrote in an opinion piece for The Hill in 2019.
Stopping the flow of drugs is necessary and harm reduction efforts such as needle-exchange sites can reduce overdoses among drug users, "but the next and most crucial step is getting them into appropriate treatment," he wrote.
"Treatment marks the start of a healing process, whether as an outpatient or as part of short- or long-term residential care for those most at risk of overdose," wrote Rosenthal. During treatment, "we…re-orient the user to a life without drugs and an understanding of their own emotional vulnerabilities."
Patrick J. Kennedy, a former Rhode Island congressman, mental health advocate, and recovering substance user, tweeted that he was saddened to learn of Rosenthal's death. He "was ahead of his time in advocating for insurance coverage for sober living homes, one of the biggest unmet needs in our systems of recovery," said Kennedy.
"Mitch was more than just a pioneer in his field. His life-saving work touched countless families," said Ann-Marie Foster, president and CEO of Phoenix Houses of NY/LI, in a statement. "He will be missed. It is an honor to continue his work at Phoenix House," Foster added.
As a young psychiatrist, Rosenthal established a therapeutic community at the US Naval Hospital in Oakland, California, from 1965 to 1967, working with those with alcohol or drug-use disorders.
He established Phoenix House, a residential treatment center with a focus on group therapy on New York City's Upper West Side in May 1967, while he was still serving as deputy commissioner of New York City's Addiction Services Agency.
Not long after that, he left the city agency and dedicated himself full-time to Phoenix House, which, by the 1990s, had residential treatment centers in 10 states and had also established high school academies that offered treatment to youths with substance use disorders.
In the 1980s, Rosenthal was a special advisor to First Lady Nancy Reagan's "Just Say No" anti-drug campaign, according to The New York Times. He chaired the New York State Advisory Council on Drug Abuse from 1985 to 1997. In 2010 Rosenthal was elected to the board of directors of The Partnership for a Drug-Free America.
Rosenthal stepped down from Phoenix House in 2007, as part of his succession plan. After leaving Phoenix House, Rosenthal created the Rosenthal Center for Addiction Studies, a nonprofit that offered information and insights to policymakers.
Throughout his career, Rosenthal advocated against the legalization of drugs, including marijuana, and more recently, psilocybin and other psychedelics.
Rosenthal earned his medical degree at the State University of New York (SUNY) Downstate Medical Center and served his residencies in adult, child, and community psychiatry at Kings County Psychiatric Hospital and at the Staten Island Mental Health Society. He was awarded an honorary degree (Doctor of Humane Letters) by SUNY Downstate Medical Center in 2002.
He is survived by his wife, Sarah Simms, PhD, a psychotherapist.
Alicia Ault is a Lutherville, Maryland-based freelance journalist whose work has appeared in publications including JAMA, Smithsonian.com, The New York Times, and The Washington Post. You can find her on Twitter: @aliciaault.
For more Medscape Neurology news, join us on Facebook and Twitter.
Source: Read Full Article