Introduction
Licensing of Medical Treatments: UK Process
Licensing of Medical Treatments: US Process
Unlicensed and Off-label Medicines
Conclusion
References
---
The pharmaceutical industry is considered one of the most highly regulated industries worldwide. Various countries have their own regulatory authority, such as the Medicines and Healthcare products Regulatory Agency (MHRA) in the UK or the Food and Drug Administration (FDA) in the US. These organizations regulate the drug development process, licensing, registration, manufacturing, marketing, and labeling of medicines.
A comprehensive process is followed in the UK and the US by which medicines are licensed and approved for treating a specific disease or condition. This process can take several years before licensing is granted.
Image Credit: Panchenko Vladimir/Shutterstock.com
Licensing of Medical Treatments: UK Process
For medicines to be used for treatment in the UK, marketing authorization is required by the MHRA. The MHRA is accountable for regulating all medicines and medical devices in the UK, ensuring that they are both effective and acceptably safe for treatment.
After laboratory and animal testing, the licensing process is initiated by first receiving permission to conduct human clinical trials on the drug. This involves an extensive regulatory process whereby peer-reviewed groups, including health care professionals, as well as review committees, such as the Research Ethics Committee (REC) in the UK, review the protocol and data provided. These groups assess whether the trial is safe and also ethical.
Once permission to run a trial is granted, clinical research for the drug may begin. A summary of product characteristics, labeling, and all the data from the clinical trials must be provided to the MHRA for assessment. These documents include relevant information on dosage, administration, efficacy, safety profile, etc.
The MHRA assessment team is composed of specialist experts who will evaluate all documents provided for the medicine. The duration of the assessment process varies depending on several factors, including the type of medicine being analyzed, the quality of initial information supplied, whether any further details are required, etc.
If the medicine is effective and acceptably safe, it is given a product licensed by the MHRA and can be prescribed for treatment. The MHRA is also responsible for regulating the licensed medicine's manufacturing, distribution, and supply, ensuring it meets all necessary safety and quality standards.
Licensing of Medical Treatments: US Process
The licensing process in the US is similar; however, all medicines are approved by the US FDA's Centre for Drug Evaluation and Research (CDER). This organization oversees the medicine approval process before it is marketed.
What is an Investigational New Drug?
In the US, the FDA performs the task of regulating and approving drugs. The medication is first tested in laboratories and on animals to determine how it may work in humans and its safety profile. An Investigational New Drug (IND) application is then submitted to the FDA, which will ensure the medicine's safety for application in human clinical trials. After an extensive review, the medicine progresses to testing in human clinical trials.
After these clinical trials, a New Drug Application (NDA) is submitted to the FDA. This includes all data gathered from animal and human studies of the IND. The FDA will review data regarding the efficacy, safety, and quality of the medicine as well as the package insert.
The FDA Advisory Board, composed of an independent team of specialized clinicians, scientists, chemists, pharmacologists, and patient representatives, meets to discuss and evaluate the NDA with the FDA reviewers and product manufacturers.
After these discussions, the Advisory Board will vote for the approval of the medicine or not. Although not required to, the FDA usually follows the Advisory Boards decision. Once approved, the medicine is available in the US as a treatment.
Through the Prescription Drug User Free Act (PDUFA), companies can pay for the drug approval process to be quickened by providing the FDA with access to more resources. Several imperative drugs have been approved through this act, primarily for diseases such as Cancer, AIDS, and heart disease.
Certain medicines may also receive special designation, including Fast Track, Breakthrough Therapy Designation (BTD), and Priority Review. These are typically granted for drugs that are either the first available treatment for a disease or demonstrate a significant clinical benefit over its existing competitors.
Lab Diagnostics and Automation eBook
Compilation of the top interviews, articles, and news in the last year.
Download a free copy
Image Credit: fizkes/Shutterstock.com
Unlicensed and Off-label Medicines
There are instances where unlicensed medicine is prescribed by a healthcare professional. This occurs if there are no suitable licensed alternatives that will be beneficial for the patient. Unlicensed medicines are commonly used in pediatrics, palliative care, and psychiatry and less frequently in other areas of medicine.
Off-label medicines may also be prescribed, where a licensed medicine is used outside the terms defined by the license. For instance, an off-label medication may be used for a different disease or condition, a different patient group, or administered at a different dose. An example of an off-label medication is Spironolactone, which is indicated for patients with heart failure but has an off-label indication for hypertension.
Conclusion
The licensing of medicines involves a highly regulated process. Regulatory organizations such as the MHRA and FDA are responsible for ensuring the safety, quality, and efficacy of drugs available to treat diseases.
References:
General Medical Council. (2021). Prescribing unlicensed medicines. [Online] GMC. Available at: https://www.gmc-uk.org/ethical-guidance/ethical-guidance-for-doctors/good-practice-in-prescribing-and-managing-medicines-and-devices/prescribing-unlicensed-medicines (Accessed on 22 May 2022).
Medicines and Healthcare products Regulatory Agency. (2021). Marketing authorisations, variations and licensing guidance. [Online] GOV.UK. Available at: https://www.gov.uk/guidance/apply-for-a-licence-to-market-a-medicine-in-the-uk (Accessed on 22 May 2022).
Medicines and Healthcare products Regulatory Agency. (2014). Off-label or unlicensed use of medicines: prescribers' responsibilities. [Online] GOV.UK. Available at: https://www.gov.uk/drug-safety-update/off-label-or-unlicensed-use-of-medicines-prescribers-responsibilities (Accessed on 22 May 2022).
National Institutes of Health. (2021). How are drugs approved for use in the United States? [Online] NIH. Available at: https://www.nichd.nih.gov/health/topics/pharma/conditioninfo/approval (Accessed on 22 May 2022).
National Institute for Health and Care Excellence. (2022). Hypertension: Spironolactone. [Online] NICE. Available at: https://cks.nice.org.uk/topics/hypertension/prescribing-information/spironolactone/#:~:text=Spironolactone%20is%20not%20currently%20licensed%20for%20the%20treatment,an%20off-label%20indication.%20Obtain%20and%20document%20informed%20consent. (Accessed on 22 May 2022).
NHS. (2020). Medicines information. [Online] NHS. Available at: https://www.nhs.uk/conditions/medicines-information/ (Accessed on 22 May 2022).
U.S. FOOD & DRUG. (2022). Development & Approval Process – Drugs. [Online] FDA. Available at: https://www.fda.gov/drugs/development-approval-process-drugs (Accessed on 22 May 2022).
U.S. FOOD & DRUG. (2022). New Drug Application (NDA). [Online] FDA. Available at: https://www.fda.gov/drugs/types-applications/new-drug-application-nda (Accessed on 22 May 2022).
Last Updated: Feb 1, 2023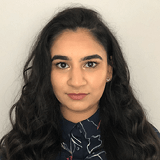 Written by
Naveen Dha
Naveen graduated from King's College London where she attained a Bachelor of Science in Biochemistry. Within this course, she chose to study topics pertaining to the biology of cancer, molecular immunology, molecular biology, and protein structure. Throughout her degree, she partook in writing various practical proposals, reports, and literature reviews whilst also gaining multifaceted laboratory and research experience. It was through these projects that Naveen discovered her interest for scientific writing as it allowed her to remain intellectually curious, creative, and detail-orientated.
Source: Read Full Article