In a recent study published in the journal Public Health Nutrition, researchers explore the intake of highly processed foods (HPF) with respect to overall diet quality.
Study: Consumption of highly processed foods in relation to overall diet quality among Japanese adults: A nationwide study. Image Credit: Ilia Nesolenyi / Shutterstock.com
What are HPFs?
Over the past several years, various epidemiological studies have explored the health outcomes related to HPF consumption. Meta-analysis data indicate that HPF intake is linked to being overweight or obese, as well as the development of heart disease, metabolic syndrome, cerebrovascular disease, depression, and death.
As compared to non-HPFs, HPFs are associated with an unhealthy nutrition profile due to their higher total fat, trans fat, saturated fat, sodium, and free sugar content, along with their lower protein, vitamin, fiber, and mineral content. Thus, the consumption of HPFs, particularly in high amounts, may reduce diet quality.
About the study
In the present study, researchers assess the association between HPF intake and diet quality among Japanese adults.
Diet-related information from a nationwide survey performed from February to March 2013 was used for the current analysis. A total of 388 people, which included 196 and 192 men and women, respectively, participated from different Japanese regions.
A four-day dietary record (DR) was used to obtain information on the participants' dietary habits. Participants were asked to document everything they ate and drank on four consecutive days, which involved weighing all food and drinks during the study period.
The names of the dishes, whether the dishes were made at home, away from home, or somewhere else, the names of the ingredients found in the dishes, and estimated amounts or weights of the foods that were eaten were also recorded.
Using the University of North Carolina at Chapel Hill (UNC) method, all foods mentioned in the DR were categorized as minimally processed or unprocessed, basic processed, moderately processed, and highly processed. The Standard Tables of Food Composition in Japan (STFCJ) was used to determine how much energy and nutrients each person consumed over four days based on the nutrient value and weight of each food item.
Results
The average age of the study cohort was 44.5 years, whereas their average body mass index (BMI) was 23.3 kg/m2. When dishes made away from home were broken down by food group, cereals and starchy foods were the biggest contributors to overall energy consumption from HPFs, followed by fish, meat, eggs, sweets, fats and oils, and alcoholic drinks. When food-level grouping was used, these food groups were in the top five of the highest energy consumers.
When meals made away from home were put in the dish category instead of the food category, they contributed much more energy. Comparatively, for unprocessed or minimally processed, basic processed, and moderately processed foods, the dish-level classification provided much smaller estimates of energy contributions as compared to the food-level classification. There was a strong link between the energy contributions of foods in each processing group at the dish and food level.
The average amount of energy consumed did not change between tertile groups; however, the average amount of some food groups changed. For example, people in higher tertiles ate fewer cereals and starchy foods, vegetables, fruits, pulses, fish, meat, and eggs, but more sweets, alcoholic drinks, seasonings and spices, and oils and fats.
The average Healthy Eating Index-2015 (HEI-2015) score was 51.1, whereas the average Nutrient-Rich Food Index 9.3 (NRF9.3) score was 621.9.
For dish- and food-level classifications, participants in the higher tertiles of energy input of HPFs exhibited reduced HEI-2015 component and total scores with respect to total vegetables, beans, greens, added sugars, added sugars, and total protein foods, and higher scores for refined grains. Furthermore, when dish-level categorization was used, only those in the top tertiles had a lower score for saturated fat.
Conclusions
About one-third of all energy that was consumed by the study participants was provided by HPFs. Importantly, the higher amount of energy in HPFs was linked to a lower quality diet, irrespective of whether dishes made away from home were sorted into their individual ingredients before being grouped by the level of food preparation.
These findings indicate that reducing the consumption of HPFs could be an effective public health strategy to improve the quality of diets. Nevertheless, more research is needed to develop effective programs and policies to improve the quality of the Japanese diet in relation to HPF reduction.
Journal reference:
Shinozaki, N., Murakami, K., Asakura, K., et al. (2023). Consumption of highly processed foods in relation to overall diet quality among Japanese adults: A nationwide study. Public Health Nutrition; 1-33. doi:10.1017/S1368980023000721
Posted in: Child Health News | Men's Health News | Medical Science News | Medical Research News | Women's Health News
Tags: Body Mass Index, Cerebrovascular Disease, Depression, Diet, Fish, Food, Heart, Heart Disease, Meat, Metabolic Syndrome, Nutrients, Nutrition, Protein, Public Health, Research, Syndrome, Trans Fat, Vegetables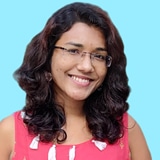 Written by
Bhavana Kunkalikar
Bhavana Kunkalikar is a medical writer based in Goa, India. Her academic background is in Pharmaceutical sciences and she holds a Bachelor's degree in Pharmacy. Her educational background allowed her to foster an interest in anatomical and physiological sciences. Her college project work based on 'The manifestations and causes of sickle cell anemia' formed the stepping stone to a life-long fascination with human pathophysiology.
Source: Read Full Article