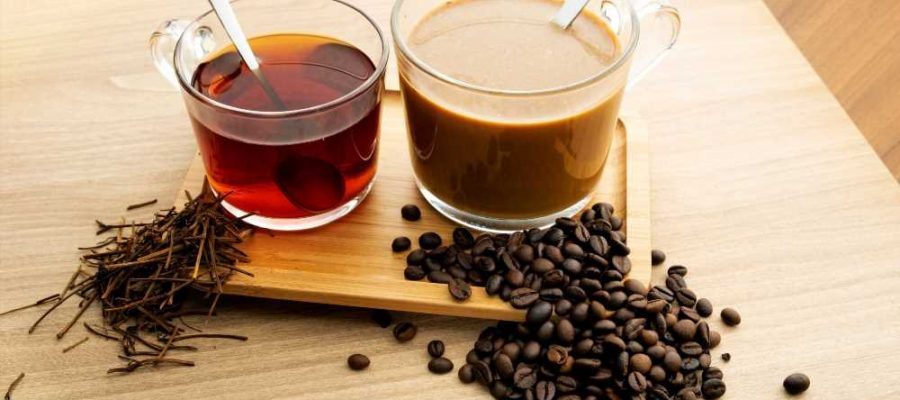 Does adding sugar to coffee and tea impact your lifespan? 32-year study reveals surprising results
A recent study published in the journal PLOS ONE explored the association between the consumption of added sugar in tea and coffee and all-cause mortality risk in older Danish men using a 32-year-long prospective cohort study.
The study also investigated whether the consumption of tea and coffee with added sugar was associated with cancer mortality, cardiovascular mortality, and diabetes.
Background
The consumption of sugar-sweetened beverages such as fruit juices and sodas has been linked to adverse outcomes in a dose-response manner, and an increased intake of sugar-sweetened beverages is associated with higher risks of dyslipidemia, obesity, type 2 diabetes mellitus, all-cause mortality, as well as cardiovascular and cancer mortality.
Tea and coffee are two non-alcoholic beverages consumed widely across the globe. Various studies have examined the association between the consumption of tea and coffee and the incidence of all-cause mortality.
While coffee consumption shows a U-shaped association with all-cause mortality, the consumption of tea is believed to decrease the risk of all-cause mortality. However, although the amount of sugar added to tea and coffee is admittedly smaller than that present in sugar-sweetened drinks, the association between sugar consumption through tea and coffee and the risk of all-cause mortality has not been well explored.
About the study
In the present study, the researchers examined a cohort established between 1970 and 1971, consisting of Danish men between the ages of 40 and 59 years. The initial assessments of the cohort included a cardiorespiratory fitness test and physical examination, along with an interview with a physician and a cardiovascular risk factor questionnaire.
The participants were also categorized into three socioeconomic classes based on their occupation and education levels.
Those with higher education and academic degrees or who were self-employed with five or more employees were categorized as 'high,' while individuals with white-collar or skilled blue-collar jobs were categorized as 'medium,' and blue-collar workers with unskilled jobs were in the 'low' category.
The second follow-up occurred between 1985 and 1986, where extensive clinical examinations consisting of systolic and diastolic blood pressure measurements and height and weight measurements were conducted.
The participants were also required to complete a questionnaire about lifestyle factors such as alcohol consumption, smoking habits, and current and former diseases, including diabetes, cardiovascular disease, and cancer. The questionnaire also enquired about their tea and coffee consumption and whether they consumed these beverages with added sugar.
Individuals with diabetes, cancer, cardiovascular disease, or those who did not consume tea or coffee were excluded. The primary endpoint examined in the study was the incidence of all-cause mortality, while cardiovascular disease-specific and cancer-specific mortality and incident diabetes were the secondary endpoints of the study.
Regression models to calculate Cox proportional hazard ratios were used to determine the association between the use of sugar in tea and coffee and the primary and secondary endpoints.
Results
The results indicated that among the population of Danish men studied in this longitudinal cohort, the consumption of sugar in tea and coffee showed no significant association with the risk of all-cause mortality, incident diabetes, or mortality associated with cardiovascular disease or cancer.
Of the 2,923 participants included in the study, 1,007 had reported consuming sugar with their tea or coffee. In the 32 years of follow-up, the number of deaths in the non-sugar and sugar groups was 1,677 and 904, respectively.
The researchers discussed possible explanations for the lack of any significant association between the consumption of sugar-sweetened tea or coffee and the risk of all-cause, cardiovascular, or cancer mortality.
Although previous research has indicated a strong correlation between the consumption of sugar-sweetened beverages and the increased risk of adverse cardiovascular events and all-cause mortality, studies have shown that the amount of sugar added, on average, to a cup of tea or coffee is approximately 5 grams, while sugar-sweetened beverages contain approximately 25 grams per can.
The results indicate a dose-response relationship between sugar consumption and the risk of all-cause mortality or diabetes.
However, the authors pointed out that this study only considered the traditional methods of drinking coffee, filtered black coffee, and did not consider the new types of coffee, such as caramel Frappuccino, which might have higher amounts of added sugar.
Conclusions
Overall, the findings suggested that the traditional methods of tea or coffee consumption with added sugar did not have a significant association with the risk of all-cause, cancer-related, or cardiovascular mortality or the incidence of diabetes.
Journal reference:
Treskes RW, Clausen J, Marott JL, et al. (2023). Use of sugar in coffee and tea and long-term risk of mortality in older adult Danish men: 32 years of follow-up from a prospective cohort study. PLOS ONE, 18(10), e0292882-. doi: 10.1371/journal.pone.0292882. https://journals.plos.org/plosone/article?id=10.1371/journal.pone.0292882
Posted in: Men's Health News | Medical Research News | Medical Condition News
Tags: Alcohol, Blood, Blood Pressure, Cancer, Cardiovascular Disease, Coffee, Diabetes, Diabetes Mellitus, Dyslipidemia, Education, Fruit, Mortality, Obesity, Research, Smoking, Tea, Type 2 Diabetes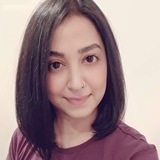 Written by
Dr. Chinta Sidharthan
Chinta Sidharthan is a writer based in Bangalore, India. Her academic background is in evolutionary biology and genetics, and she has extensive experience in scientific research, teaching, science writing, and herpetology. Chinta holds a Ph.D. in evolutionary biology from the Indian Institute of Science and is passionate about science education, writing, animals, wildlife, and conservation. For her doctoral research, she explored the origins and diversification of blindsnakes in India, as a part of which she did extensive fieldwork in the jungles of southern India. She has received the Canadian Governor General's bronze medal and Bangalore University gold medal for academic excellence and published her research in high-impact journals.