Among patients who undergo surgery for hidradenitis suppurativa (HS), wide excision and flap-based reconstruction are associated with lower postsurgical recurrence, yet these options should be balanced against potentially higher morbidity of extensive procedures.
Those are among the key findings of a systematic review and meta-analysis published online in Dermatologic Surgery.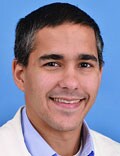 Dr Christopher Sayed
"There is a major need to better understand the best surgical approaches to HS," one of the study authors, Christopher Sayed, MD, associate professor of dermatology at the University of North Carolina at Chapel Hill, said in an interview. Previous studies have mostly reviewed outcomes for procedure types in individual cohorts, "but no recent reports have combined and analyzed data from recent studies."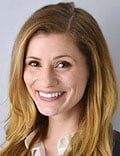 Dr Ashley Riddle
When Sayed and colleagues set out to summarize the literature on HS surgery regarding patient characteristics, surgical approaches, and study quality, as well as compare postsurgical recurrence rates, the most recent meta-analysis on postoperative recurrence rates of HS included studies published between 1990 and 2015. "In the past few years, surgical management of HS has become an increasingly popular area of study," corresponding author Ashley Riddle, MD, MPH, who is currently an internal medicine resident at the Carolinas Medical Center, Charlotte, said in an interview. "We sought to provide an updated picture of the HS surgical landscape by analyzing studies published between 2004 to 2019. We also limited our analysis to studies with follow-up periods of greater than 1 year and included information on disease severity, adverse events, and patient satisfaction when available."
Of 715 relevant studies identified in the medical literature, the researchers included 59 in the review and 33 in the meta-analysis. Of these 59 studies, 56 were case series, 2 were randomized, controlled trials, and one was a retrospective cohort study.
Of the 50 studies reporting gender and age at time of surgery, 61% of patients were female and their average age was 37 years. Of the 25 studies that reported Hurley scores, 73% had Hurley stage 3 HS. Of the 38 studies reporting the number of procedures per anatomic region, the most commonly operated on regions were the axilla (59%) and the inguinal region (20%).
The researchers found that 22 studies of wide excision had the lowest pooled recurrence rate at 8%, while local excision had the highest pooled recurrence rate at 34%. Meanwhile, among studies of wide/radical excision, flap repair had a pooled recurrence rate of 0%, while delayed primary closure had the highest pooled recurrence rate at 38%.
"Extensive excisions of HS seem to portend a lower risk of postoperative recurrence, but there are many approaches available that may be more appropriate for certain patients," Riddle said. "The influence of patient factors such as comorbidities and disease severity on surgical outcomes is unclear and is a potential area of future study."
Sayed, an author of the 2019 North American guidelines for the clinical management of HS, pointed out that most studies in the review and meta-analysis included patients who had diabetes, were on biologics or other therapy, were actively smoking, or had other comorbidities that sometimes influence surgeons to delay surgical treatment because they consider it elective. "Most studies indicated minimal or no risk of significant complications relating to these factors, so they should ideally not become obstacles for patients interested in surgical care," he said.
Riddle said that she was surprised by how relatively few studies had been published on more conservative surgical approaches such as skin tissue–sparing excision with electrosurgical peeling, deroofing, local excision, and CO2 laser–based evaporation.
The researchers acknowledged certain limitations of their work, including the high risk of bias for most included studies. "Almost all studies were retrospective with substantial methodological limitations, and there were no head-to-head comparisons of different surgical approaches," Riddle said. "Patient comorbidities and postoperative complications were variably reported."
Sayed disclosed that he is a speaker for AbbVie and Novartis; an investigator for AbbVie, Novartis, InflaRx, and UCB; and on the advisory board of AbbVie and InflaRx. The remaining authors reported having no financial disclosures.
This article originally appeared on MDedge.com, part of the Medscape Professional Network.
Source: Read Full Article